Christmas Beauty Hacks
Tips to help you turn heads at the Christmas bash - even if you are running low on time and money!

Writes Emma Jade, of Emma Jade Make-Up & Beauty
Glitter is always a good idea!!
Glitter!!! Its back and its everywhere, no longer a 90s teenage girl obsession, everyone is doing it. Buy loose craft glitters as they are far cheaper and the variations are endless, from fine glitters to chunky, and in about every colour you can imagine. Then, get creative!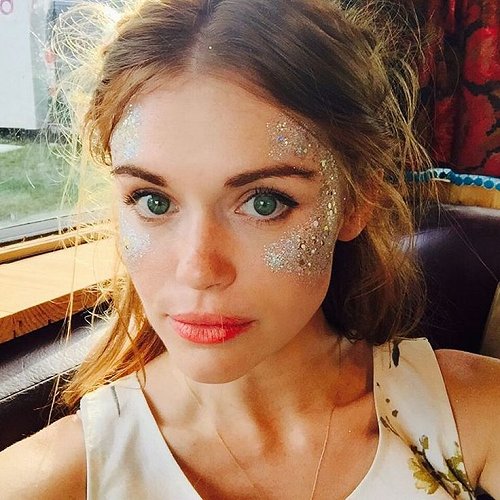 TOP TIP: Use vaseline or a makeup fixing spray as base to hold the glitter in place and either press onto the eyelids, the cheekbones or over the top of your favourite lip colour!!!
Because EVERYTHING is better when it sparkles!
Invest in a RED
Red is the perfect colour for the Christmas season, as it will just abut glam up any look and add a touch of glamour. Red is timeless, so I would advise treating yourself and investing in a good quiality lipstick with will last your ages and can be used time and time again.
If used sparingly you can even use this to add a slight blush to the cheeks with your fingertips!
TOP TIP: If you pick a bold red always use a liner to shape the lips and hold in place.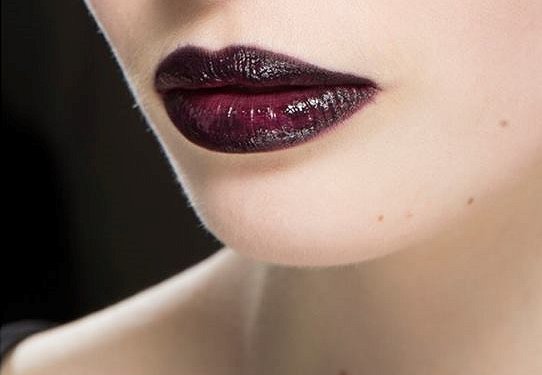 If you are nervous abut trying a bright red, try a red tinted balm or try out different shades of red, such as berry toned reds or vampy deep reds, there are so many to choose from... I promise there is a perfect red out there for every woman.
Get those perfect Flicks
It seems like everyone desperately wants to achieve that perfect winged eyeliner, doesn't it?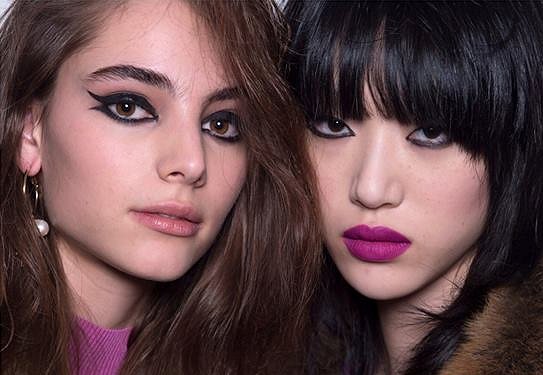 TOP TIP: If you are struggling with getting your flicks neat, try using an Eyeliner pen. I love the Boujois Liner Feutre, as they are much easier to hold and use than the old style liquid liners! Start from the middle and draw a thin line down to the inner corner, then from the outer corner and where you want your flick to end, drag the pen into the middle to join! Afterwards, take a makeup wipe and without unfolding use the creased edge to wipe away any mistakes and give you a perfect sharp line!
Loose sparkle pigments are everything
Light toned and shimmering loose pigments are available from so many brands. My favourite are the M.A.C loose pigments but for those on a budget, Barry M Dazzle Dust pots work just as well.
TOP TIP: if you're heading out straight from work..... transform your day look into "Festive Chic" instantly by dabbing a little over your lip colour or balm, dusting over the cheekbones and brow bone for an instant on trend highlight, and pressing onto your lower lids to make the eyes pop! Finish by curling your lashes and applying lashes of jet black mascara. VOILA it's that easy to get that glow!
Or if you feel like being pampered you can visit me, Emma Jade, at my studio in Swindon town centre for the ultimate party makeover. Hair and makeup packages are also available with myself and INDYHAIR, so you can sit back, relax and let us work some magic to make sure you are the showstopper this Christmas!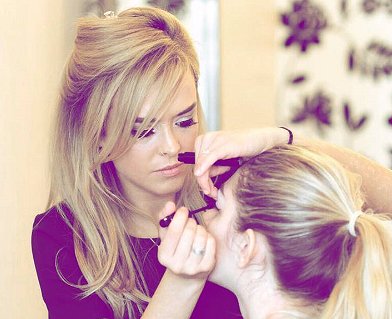 Have a great party, ladies!
Emma