Last-Minute Gift Guide A-Z
Well here we go! It's the last week for Christmas shopping.
That means Terrible Tuesday, Worried Wednesday, Throw Up Thursday, Frenzy Friday & Panic Saturday!

Or even, sh*t, it's Sunday and totally MONSTROUSLY MAD MONDAY!

But worry not! Even if you've only got an hour at lunchtime, here's 26 ideas for you in one place at The Brunel in Swindon town centre.

Go do it!!

A. Is for.... Ariana Grande
And a whole host of other celebrity fragrances & gift boxes at Boots. Good prices too.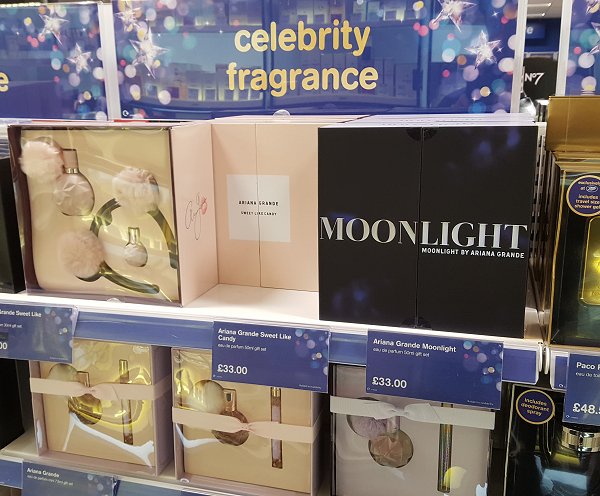 B. Books & Novels
Waterstones, of course! Two floors packed with all subjects and lots of comedy, which always goes down well at Christmas - most on Buy One, Get One Half Price.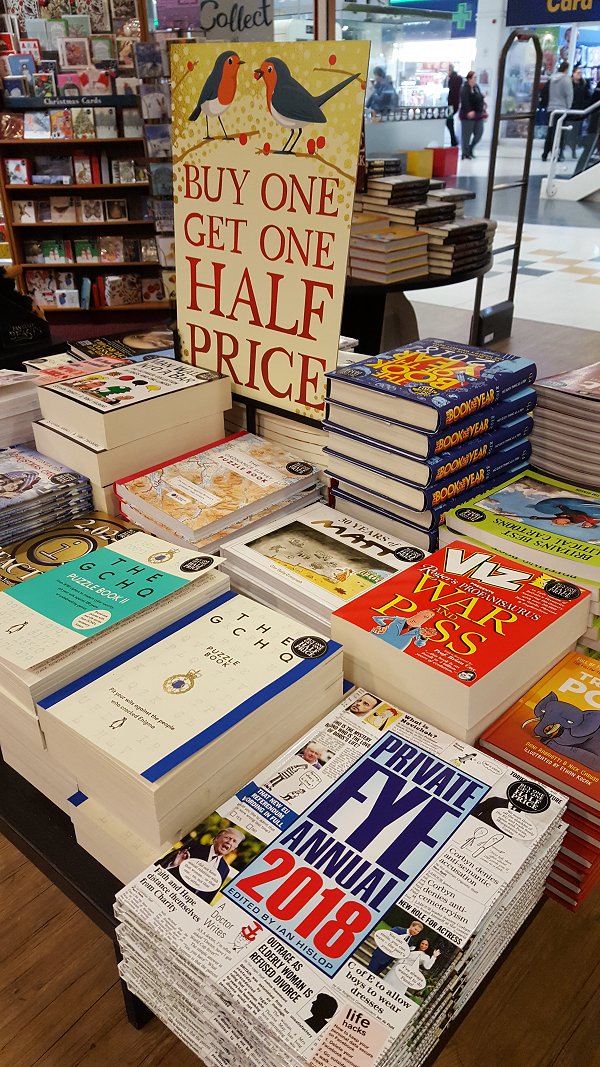 C. Claire's Accessories!

What an offer! Buy 3 - Get 3 free on nearly everything! If that doesn't tempt you, nothing will!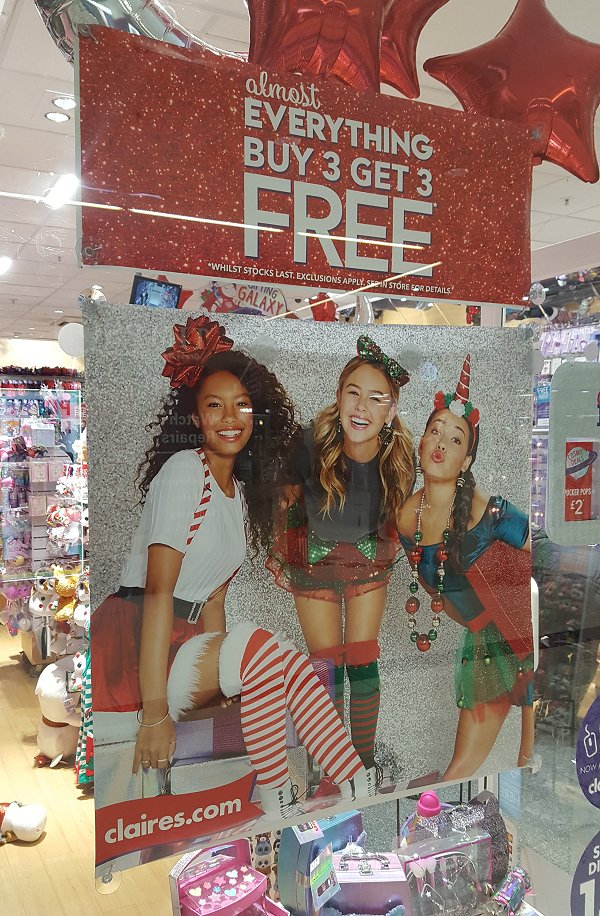 D. DVD
You can't beat a great action movie on Christmas day, and Tom Cruise's latest outing as Ethan Hunt from Sainsburys will more than fit the bill.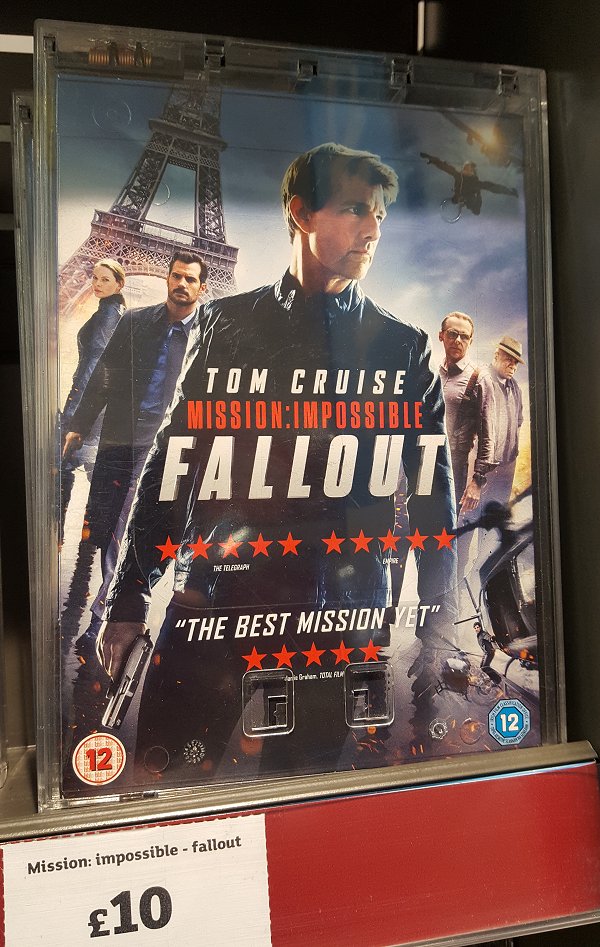 E. Earrings.... and things

The last-minute staple for most chaps on a gift hunt, so may we recommend Crystals on the top floor for a very nice selection of earrings and jewellery that crucially won't break the bank!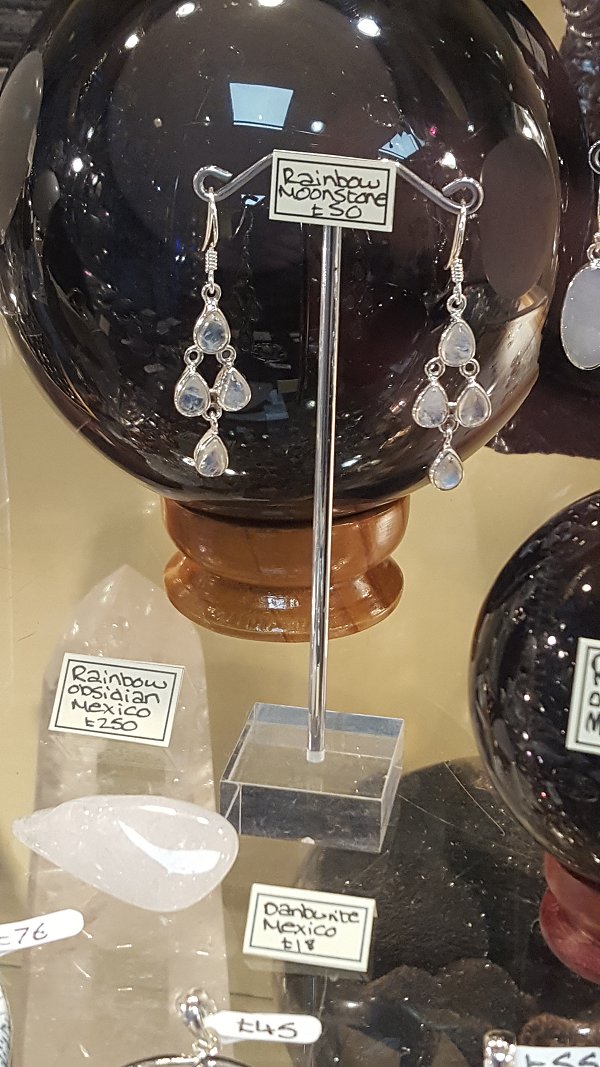 F. Fragance

And we're not talking eau de parfum, here, but the fragrant lamps from Something Different on the top floor. If you want your home to smell gorgeous then this is the shop to visit. Make a great gift, too.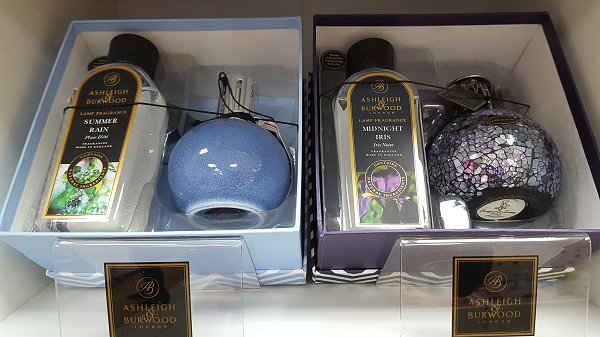 G. Game of Thrones
Spotted this proper medieval-looking mug at AM Gifts & Collectables on the upper floor. If they love the HBO fantasy drama series, then they'll love this.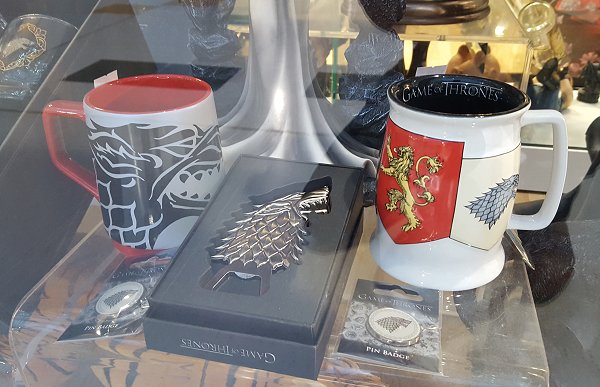 H. Is For Hunk or Honey?

And what a selection once again on offer at the Calendar Shop pop-up on the ground floor. Tom Hardy or Kelly Brook? Decisions, decisions!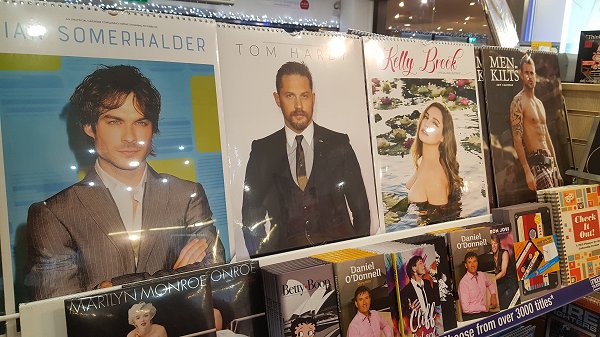 Or dare we say, buy the man in your life a pair of designer briefs from House of Fraser - Calvin Klien, Tommy Hilfiger, Jack Jones, DKNY & more all 20% OFF - and dream!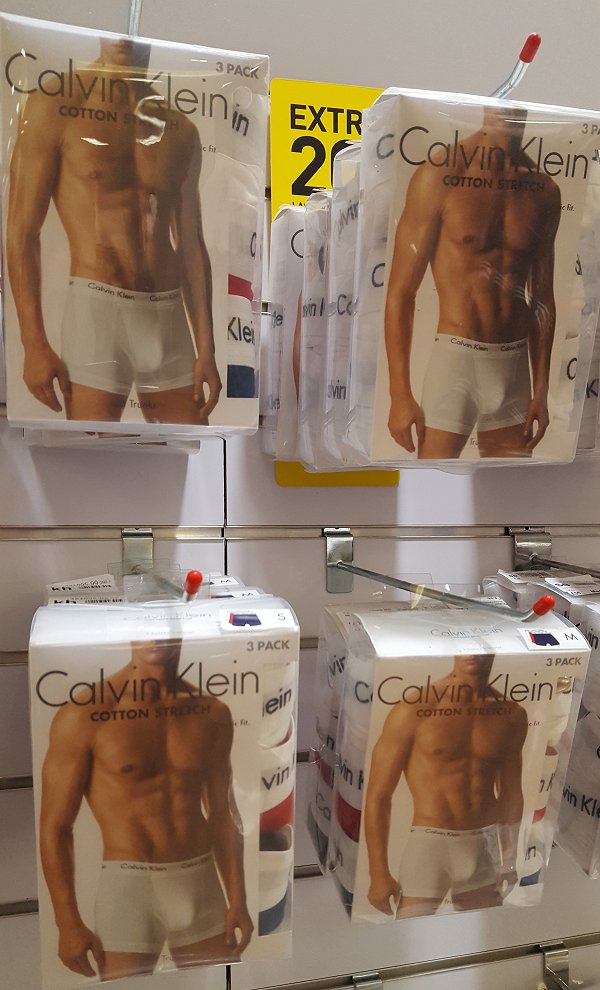 I. Immotion VR

If you haven't tried the amazing world of virtual reality then here's your chance! Even better, give the experience to a friend as a voucher! You'll find Immotion VR on the top floor, where pre-Christmas you can even sit back and 'ride with the elves' and help deliver Christmas!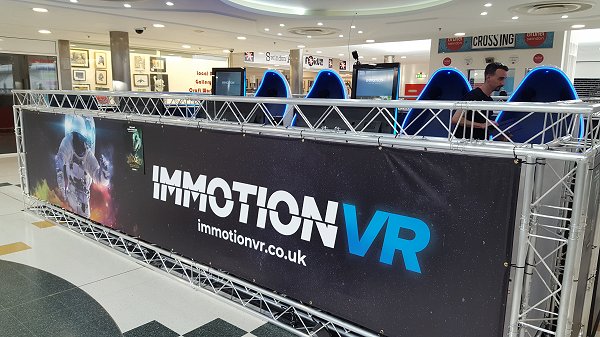 J. John Anthony

Still the original style-house in Swindon. So how could we do an A-Z of shopping in the Brunel without giving JA the letter J! Designer labels galore and - dare I say it - a brilliant 'discount rail' always full of last-minute surprises!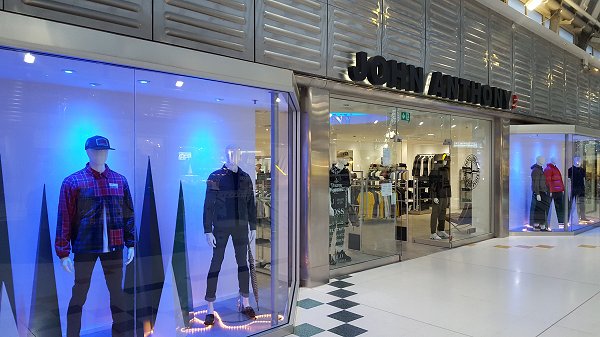 K. Kingsley Smythe

So much bling, such little time! That's Kingsley Smythe. Always a must-visit when at The Brunel, we thought these sparkly hearts with thoughtful - and funny - messages for loved ones looked like great gift.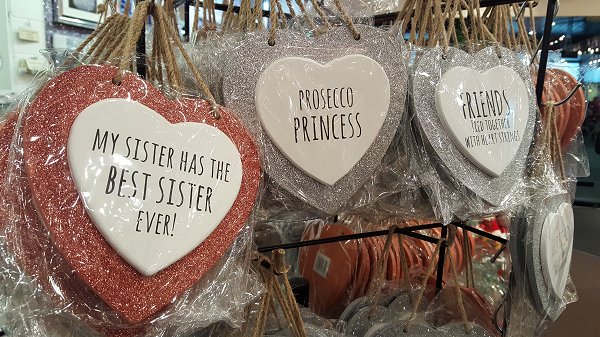 L. LOL Surprise
The absolute hit toy for this Christmas, where dolls rule the world (just ask any 10-year-old girl!) - and selling out fast at The Entertainer, the only dedicated toy superstore in Swindon.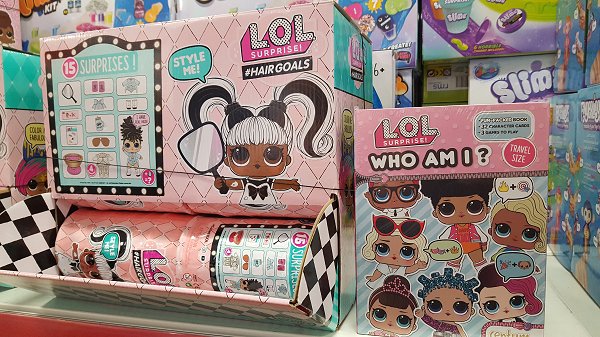 M. Mix & Match
Trust Boots! We're would we be without there terrfic 3 for 2 on a massive range Christmas gifts. But also Holland & Barrett - yes, more just just health foods! - where we spotted this great pressie. Prosecco bath salts!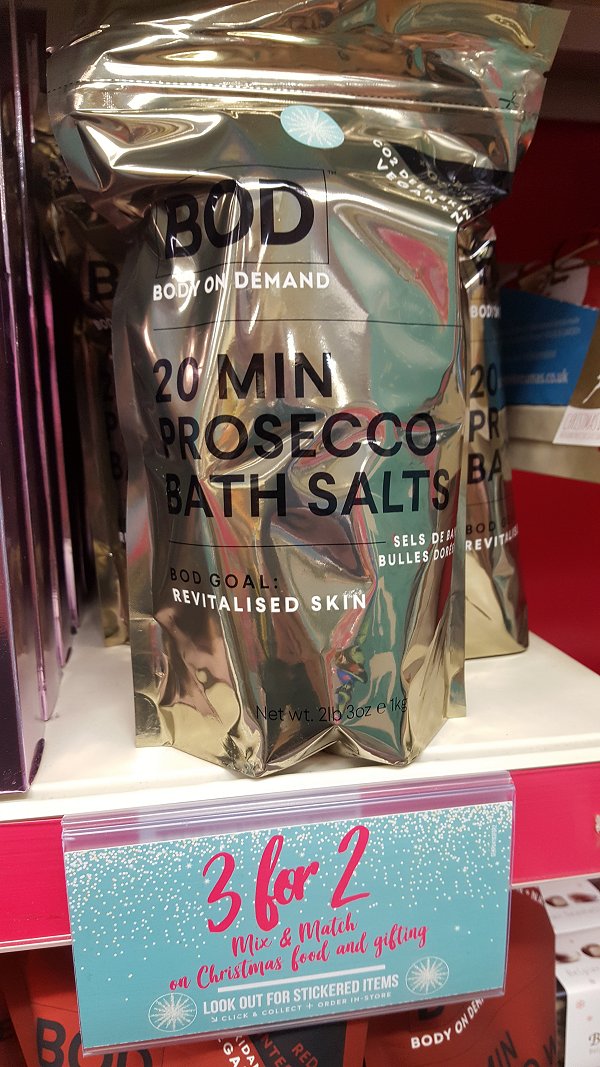 N. Nails
'Tis the party season, so what better gift than a visit to Aqua G on the top floor. Buy a voucher and your sister, mum or girlfriend can get a shape and polish, manicure or some extensions before New Year's Eve! Wow! Sorted!

O. Original Watercolours

At a bargain price! What a lovely find these were at the Swindon Artist Forum on the Upper Floor. All handcrafted by local artists.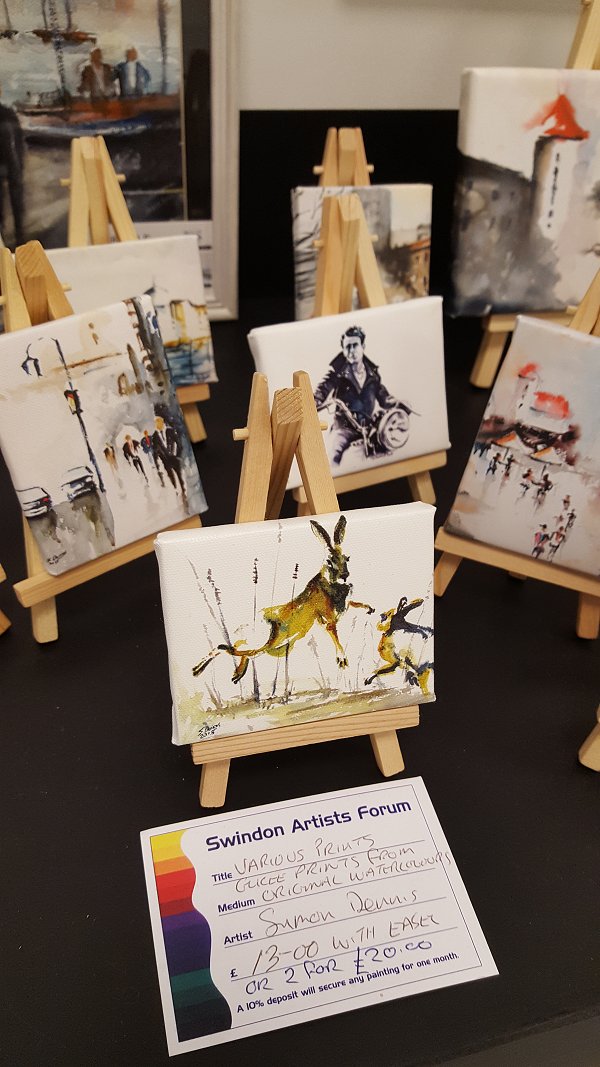 P. Pop The Champers!
Mum-m with love this! Or any one at this price at Sainsburys! Proper champagne too. And ideal for parties if you fancy drinking it yourself!!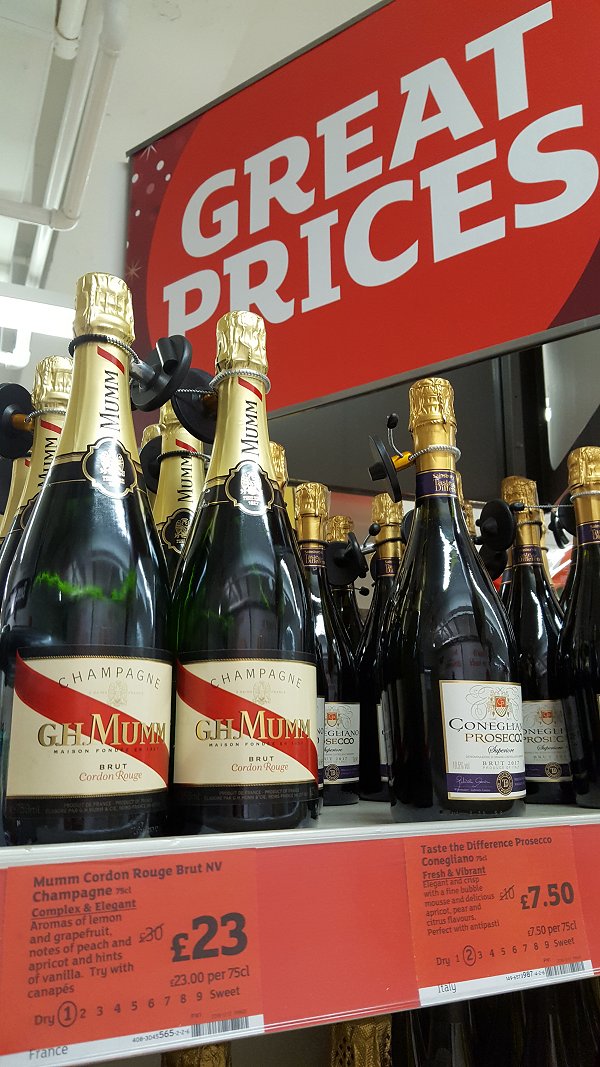 Q. Queue
And if you want to avoid one, get to Pandora as quickly as you can! Such beautiful things there, no wonder it gets busy.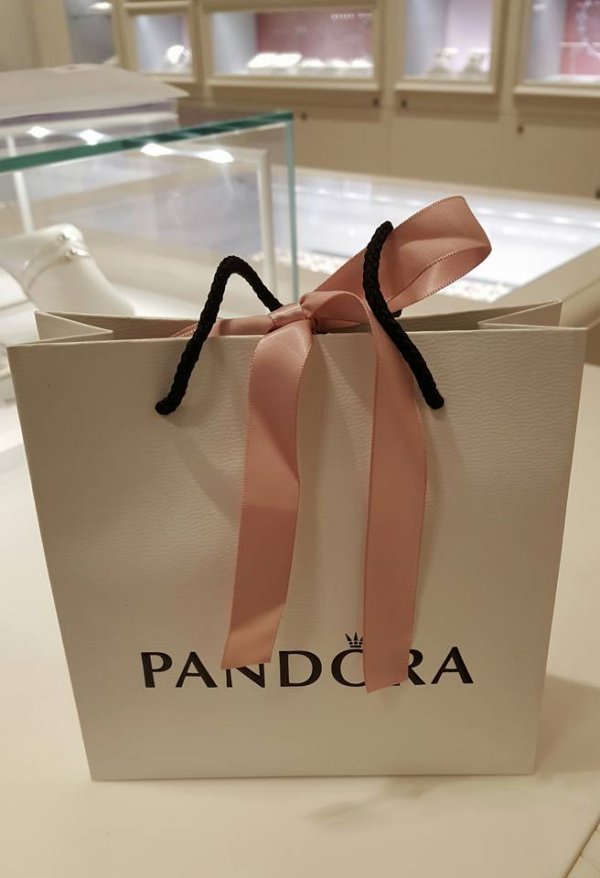 R. Right On Trend
Are these HUF Budweiser Ts at The Forum. Just a small selection of their brilliant selection of streetwear. We popped by just to check out possibly the most stylish window display in Swindon!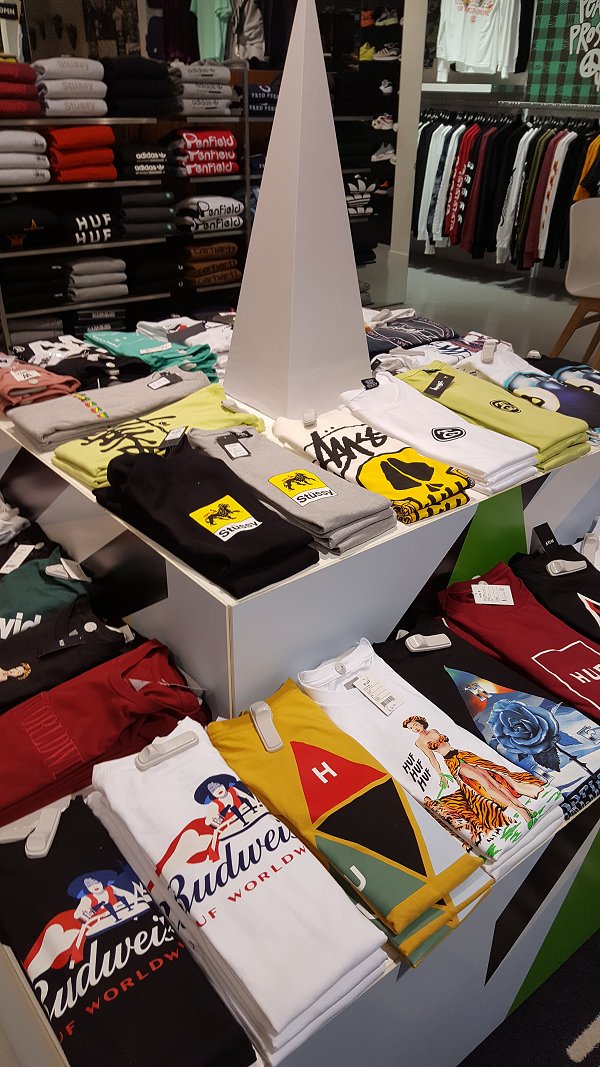 S. Swarovski
And that other wonderful word beginning with 'S' I love so much - SALE! The combination looks fantastic at Warren James.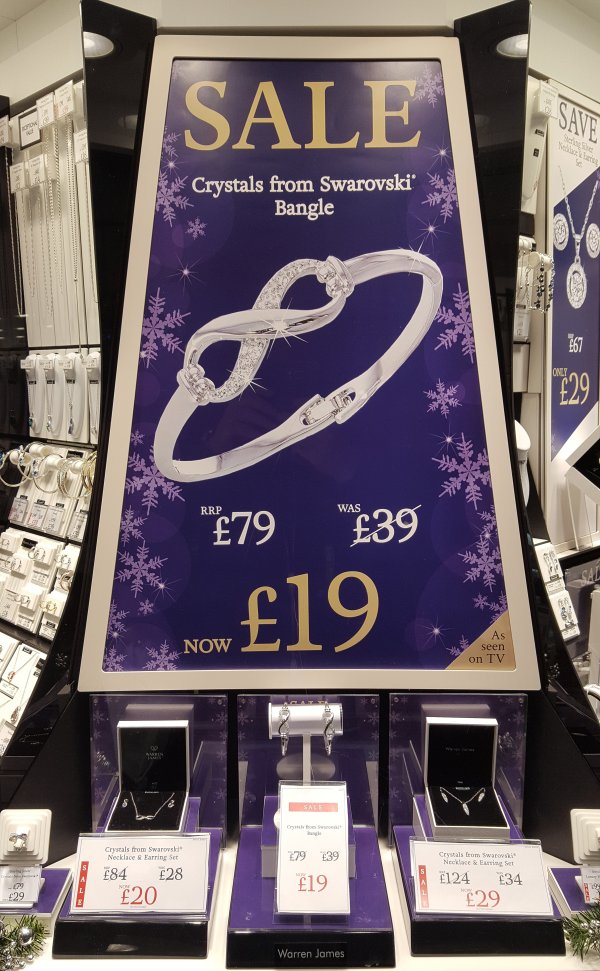 T. Thomas Sabo
At Beaverbrooks. We've always loved their range of jewellery and especially this gorgeous looking new range of Charm Club bracelets & necklaces for women & men. Well worth a look!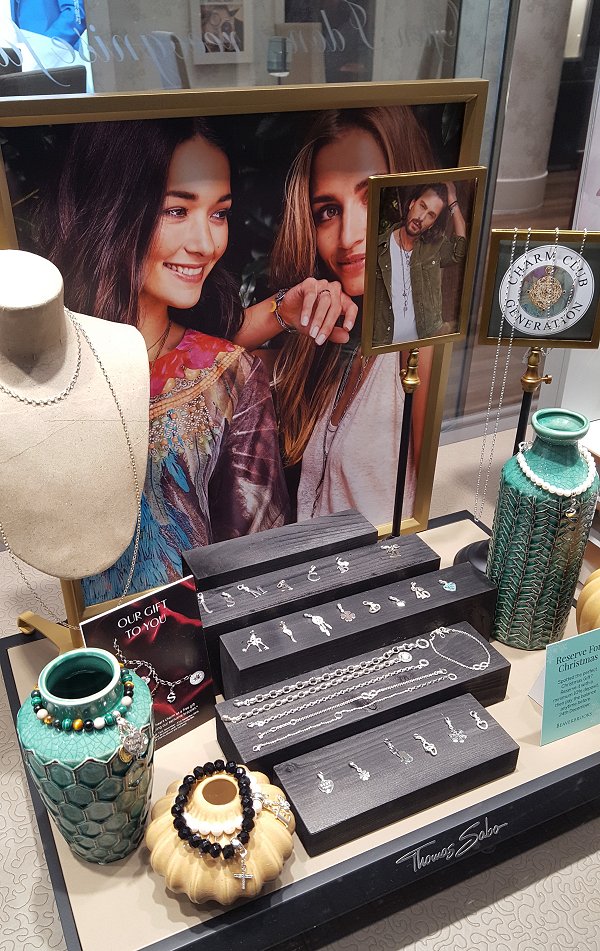 U. Underwear

WE REPEAT EVERY YEAR. Four words on this subject, chaps! DO NOT DO IT! Leave it to us girls when it comes to what's closest to us. Yes, we know what you like - we just don't want you buying it!
V. Voltimort

Harry Potter just seems to getting more and more popular, doesn't he? So these little beauties at H Samuel with go down very well if you have a boy (man, lady, sister, uncle!) wizard to buy for! Waterstones right next door for books, too!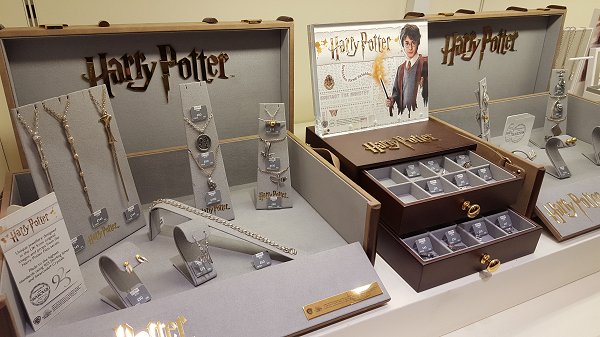 W. Wrap-ped Up!

At Eggelicious in The Crossing! Where they serve just the best ever wraps! Perfect shopping fuel, we think!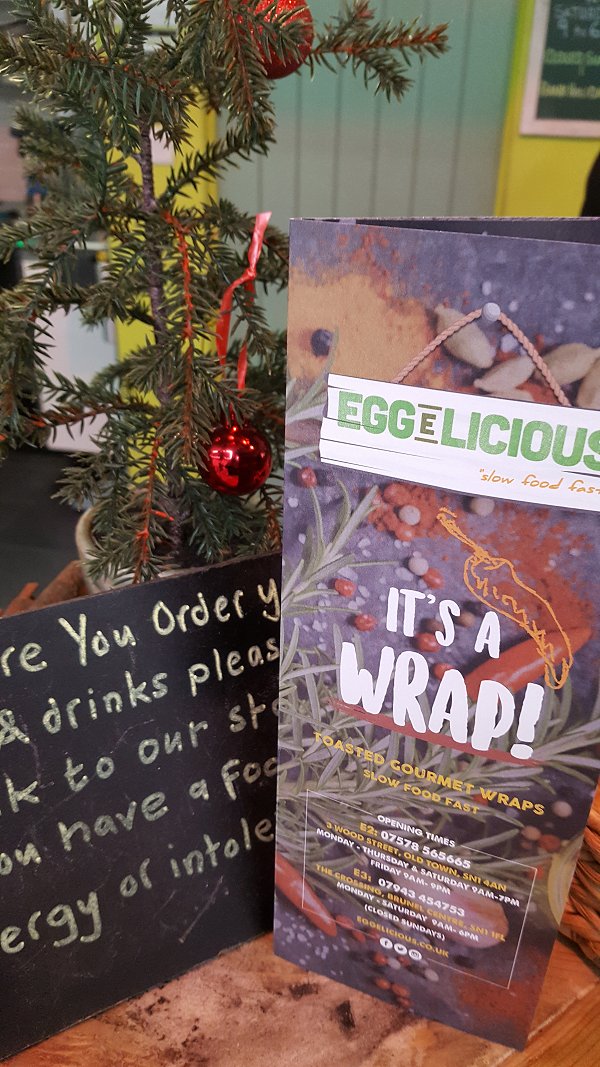 X. For X20 Drone
One of the best things about Hawins Bazaar at The Brunel is those great guys doing the demos in the shop during Christmas. And boy, did they make this X20 Pocket Drone look like fun! £25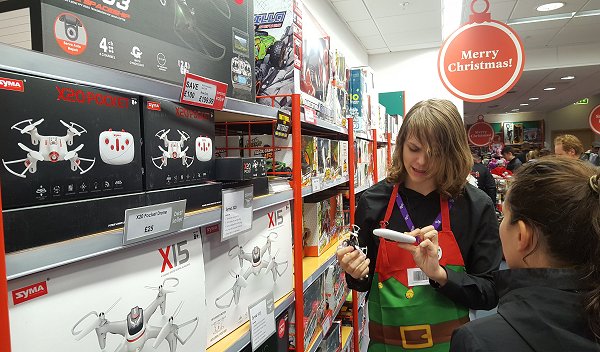 Y. Yes please!
I mean, who says no to a nice relaxing bath?! Away from all this festive running around, I can't wait for a soak later on, so I love these bath boxes from Lush all ready-wrapped too! Get 'em in the tub, darling!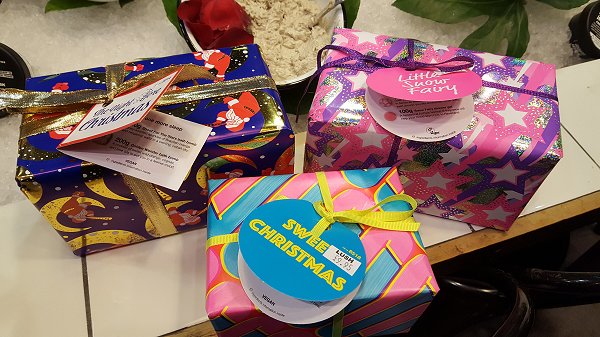 Z. For ZZZZ....
Which is exactly what mum will do if you give here one of these beautifully soft fleece throws from Marks & Spencer for her bed or sofa!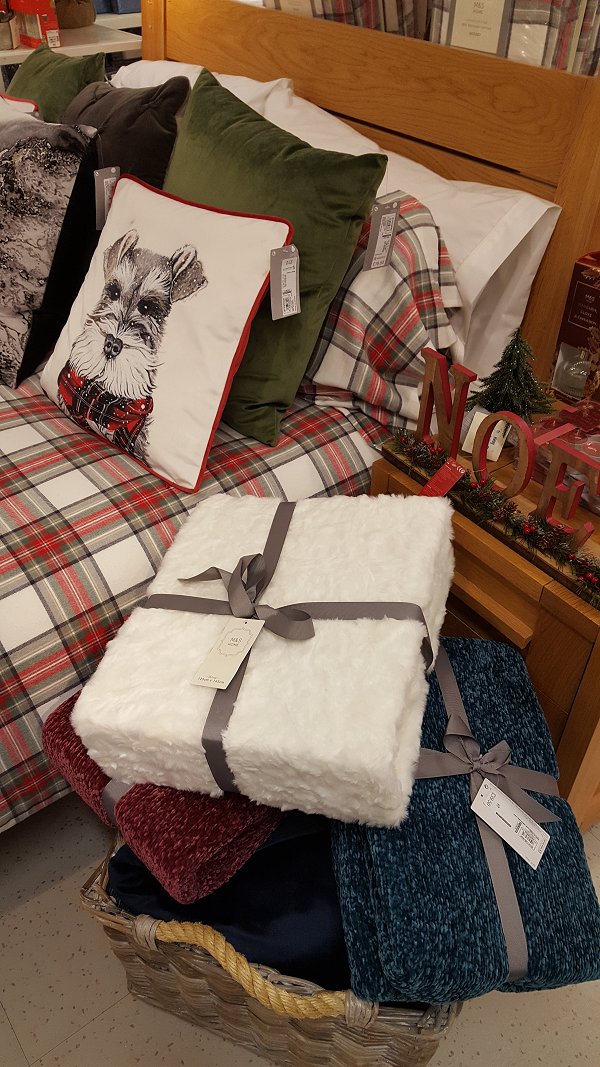 Not forgetting.... the finishing touch!

Those amazing ladies at The Prospect Hospice are on hand every day in the run up to the big day to wrap your pressies for you. Find them on the Lower Floor near Sainsburys.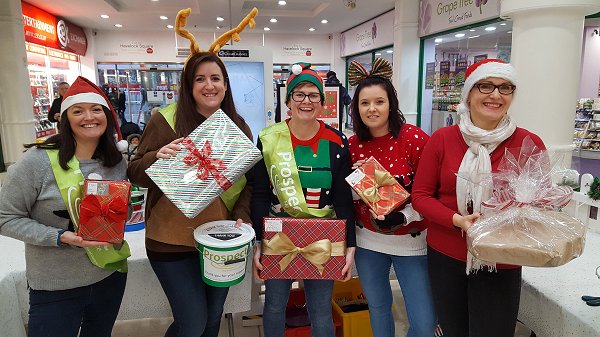 Happy gift hunting at The Brunel!