You're about to turn 40 years old, so what's a woman to do?!
Our Mum About Town finds just the solution at Jessica's Hair & Beauty!

Well, I decided to do something completely different with my hair to mark this 'middle aged' landmark and Jessica's Hair and Beauty Salon in Haydon Wick, Swindon, did a cracking job at making my barnet noticeably different - yet still within my comfort zone.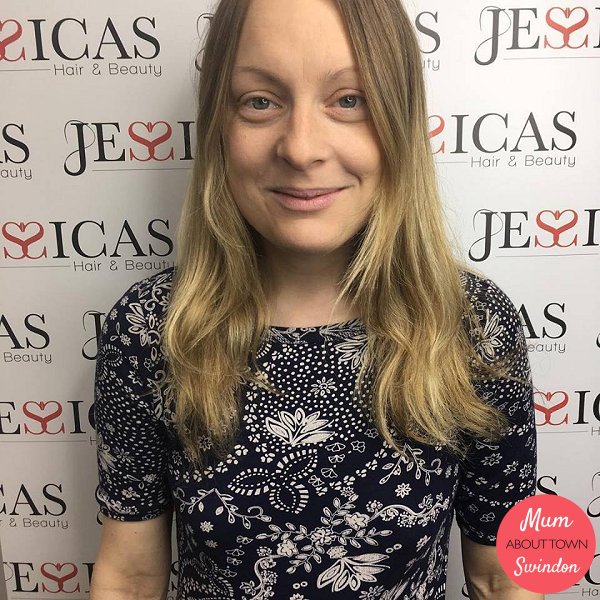 I turned up with my usual grown-out blonde highlighted hair (which has been left this way for a while due to becoming a second time mum last year) and was lucky enough to have an appointment with the main person behind this award-winning hairdressers – Jessica herself! (All the other hairdressers are fabulous by the way.)

Having trained at Swindon College several years ago, Jessica Dent (who originates from America but has been living in Swindon since she was 14 years old) was so successful at her craft that she went on to open two salons (she has since decided to just run the Haydon Wick salon as having more than one was a bit manic!)


Mum of two Jessica, who married her secondary school Swindonian sweetheart, said: "I always wanted to be a hairdresser and my advice to other people who want to go into this profession is – you need to be a people person and you have got to not be scared of change. You also have to be a good listener because being a hairdresser is like being a counsellor without the qualification! Many clients talk to you about everything that is going on in their lives and I wouldn't change it for the world; it's a really special and rewarding job."

Jessica's staff all seem very happy to be working there and Chloe Higgs, who is 20 years old, loved her job so much that she came back after leaving because she missed the salon! She trained at Jessica's Hair and Beauty and now works full time there as an apprentice hairdresser.

So on to the main event – what hair style did I opt for?

Well, I wanted something very different from my usual blonde highlights – a style which I described as a 'zebra colour'.

You can see by the before and after photos what a difference this new hairdo has made to my overall look and Jessica worked really hard on achieving this desired look for me.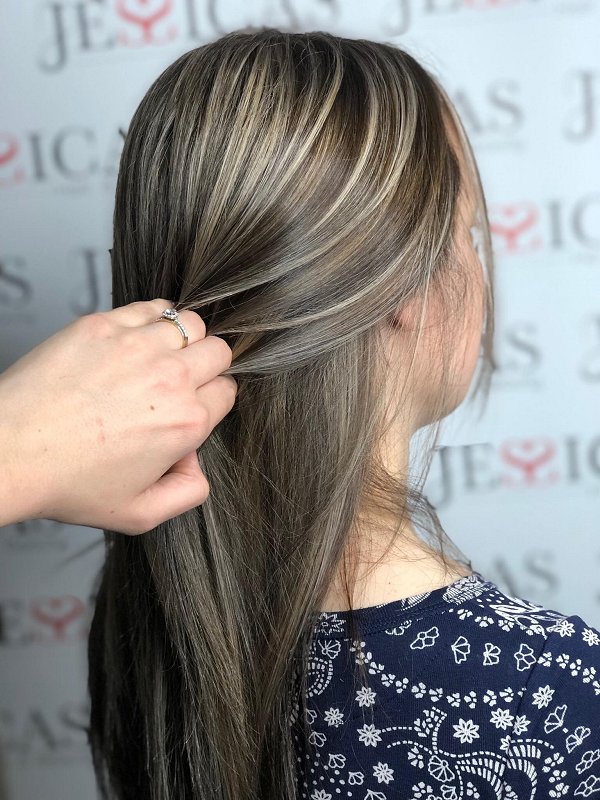 She listened to everything I said and explained the procedure to be in great detail to check I was sure and happy with my decision.

Jessica said: "Today we did a full head of high lights with bleach. My client wanted a stripy end result so we had to do an in-between flat brown colour with no warmth coming through to keep it dark and white.

We added olaplex into the bleach to help the hair keep its integrity during the lifting process. After development, we toned the hair – knocking any unwanted tones out of the newly bleached hair. We always use a colour protect shampoo and conditioner after any colour service. We only use the best professional products and we're proud users of Joico."

So what do you think, everyone? Let me know!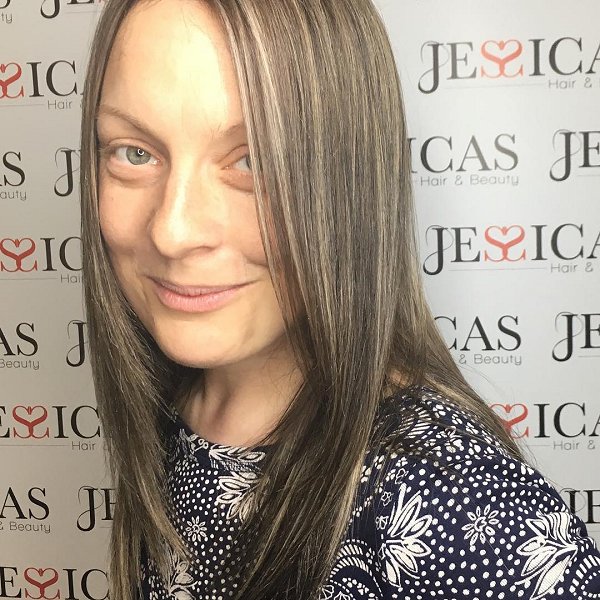 Where the magic happened!...

If you fancy a change or you just need the usual maintenance cut and/or colour, give Jessica a try by calling her salon via 01793 525000.

They also have their own smartphone app which you can easily download.

>> Jessica's Hair & Beauty or take a look at their fab Facebook Facebook and Instagram Instagram

Kelly