It's Time To Celebrate Our Independent Retailers
And Something Different at The Brunel is leading the way

July is Independent Retail Month and the chance to celebrate our independent traders.

As the nation's shopping habits and tastes change our town centres are rapidly changing too. Familiar brand names are contracting or disappearing altogether. But hidden behind the headlines is another side to this story – and it's a bright one.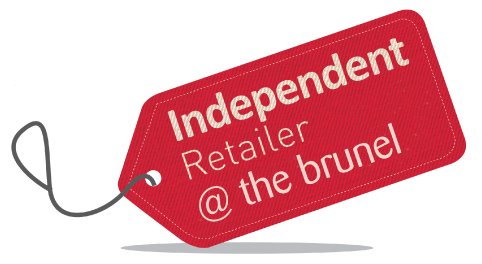 An ever-increasing army of independent retailers are re-emerging and seizing this golden opportunity.
And there's no better example than the Something Different gift shop at the Brunel Centre.

Something Different Gift Shop

The energy and enthusiasm that father and sons team Ian, Ross and Lee Mulholland bring to their gift shop is infectious.

Having recently relocated to premises in a prime area of the centre they are rushed off their feet – so much so that they are now taking on their first non-family employee.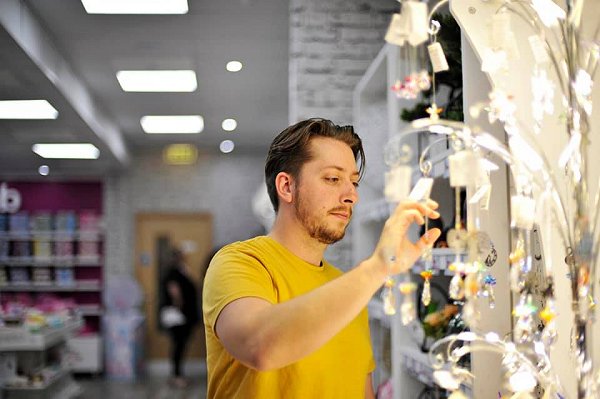 Something Different started out in 2015 in the tented market and progressed to a unit at The Brunel, at first shared with another retailer and then taking over all the space on their own. In May they took the plunge and relocated to their current shop, taking the opportunity to invest is top quality signage, décor and shop fittings.

"Everyone loves the new look" says Swindon-born Ross, "it's one of the best things we have done. Getting the right look and feel to your shop is important, as is displaying your products well. We are now creating a brand and we want to ensure we always maintain that."

Ross believes that retailers need to develop a wide range of skills to be successful.

"You have so much to learn when you run a business and have to get involved in everything. Having three of us helps though, we are all very different so can play to our individual strengths."

And different they are too.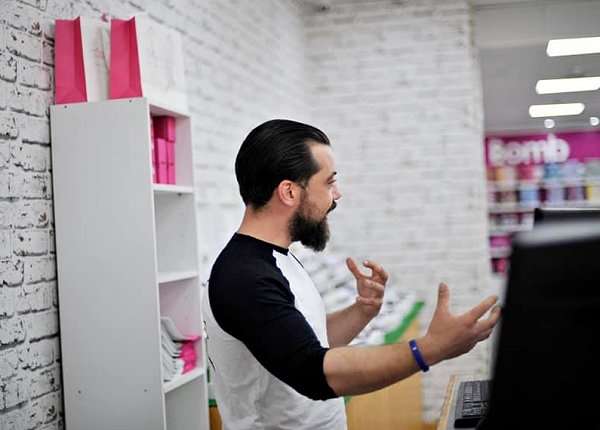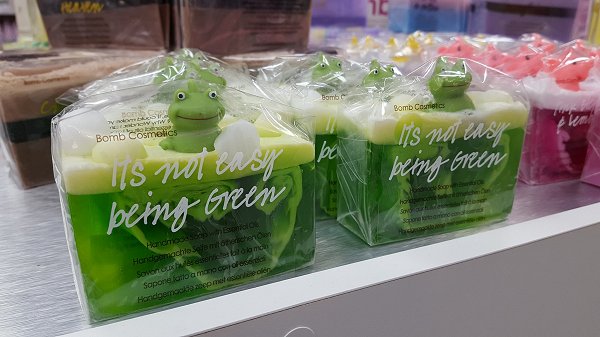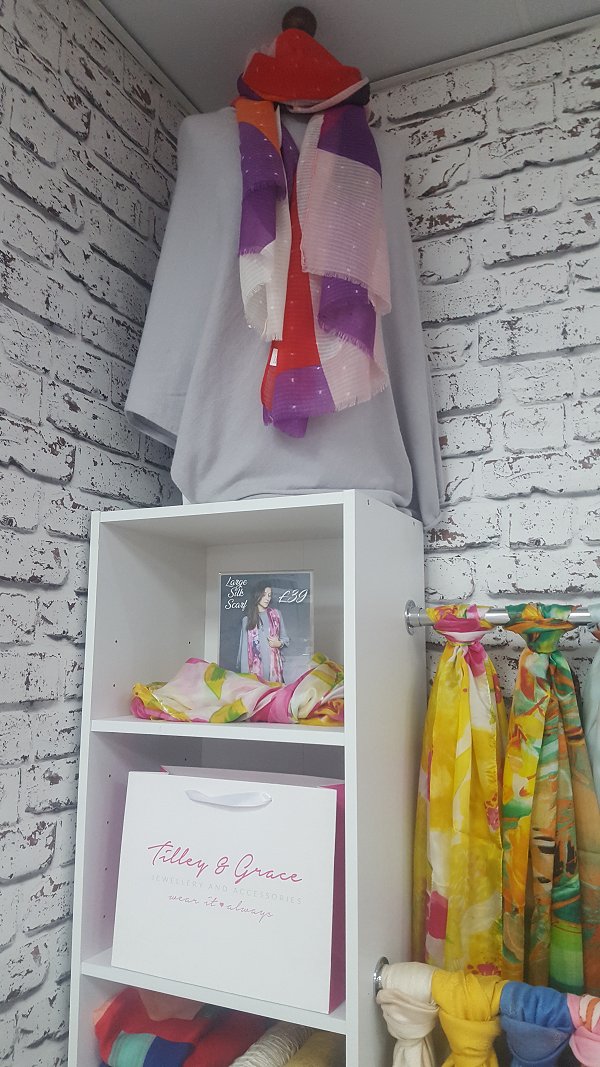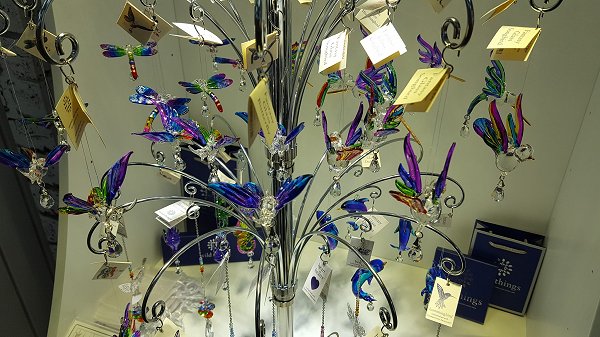 The unlikely trio of three men running a predominately female-focused gift shop is unusual. But judging by the compliments and thank yous they are getting they clearly know what their customers want. Ross says that building good relationships with suppliers is also extremely important to them.

"We work hard to find suppliers who are producing unique and quality products and especially those that are made or designed in the UK. We want to work with producers who treat their staff well and are as passionate about their products as we are."

Something Different currently stock jewellery from well-known Welsh designer Carrie Elspeth and unusual hand-crafted silver jewellery that encapsulates tiny real flowers in resin from Somerset's Shrieking Violet.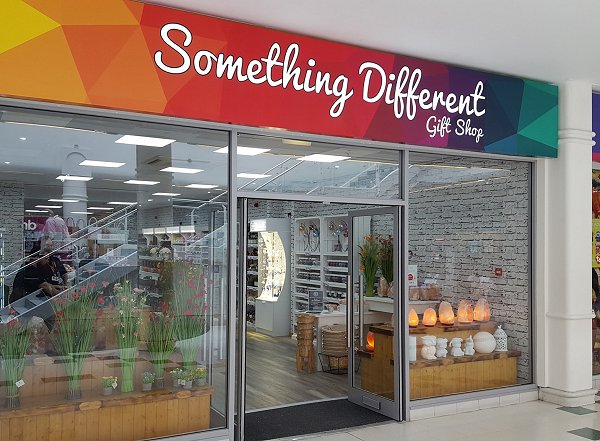 There is an extensive range of American double-wicked Goose Creek candles and wax melts plus reed diffusers from Ashleigh & Burwood. Bournemouth-produced Bomb Cosmetics are eye-catching and popular and Wild Thing crystals and glass sun catchers provide a stunning display that is helping to draw customers in."

Support your local independents at The Brunel
The shopping centre policy of welcoming, encouraging and nurturing small businesses is paying off, with around 30% of the centre's tenants now independent.

And it makes total sense.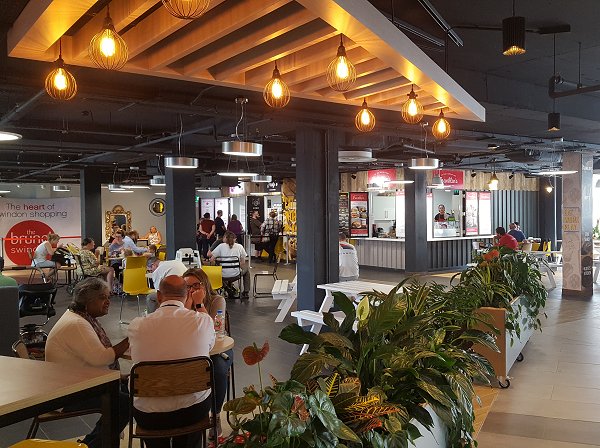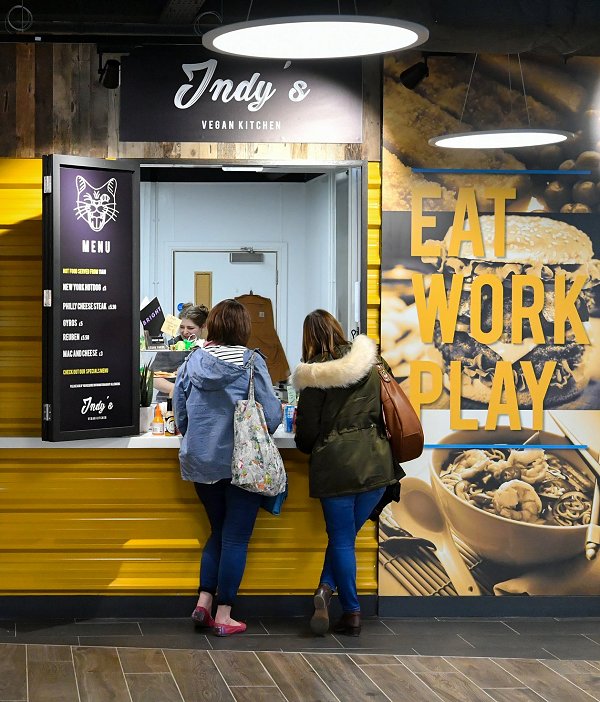 70p of every £1 spent with a local trader goes back into the local economy, compared to 5p in every £1 for national retailers.

By their very nature independent retailers can come and go. These businesses are run by people – not companies. They are often individuals or groups of family members or friends. They are learning on the job, and trying to master skills that they hadn't even realised they would need. And sometimes they will get things wrong. But for independent retailers to thrive they need our understanding. And they certainly need our support.