Valentine's Gifts For Her & Him
Only got a lunchtime to find something they'll love?
Help is at hand, as we take a quick browse through The Brunel.
OK chaps & chappesses, love is in the air... or so it should be according to the calendar!
With Valentine's Day fast approaching (Friday, Feb 14 for those still oblivious), it's that once a year time to get truly romantic.
That means whether you're with a long term partner (definitely make an effort), your relationship is brand new (exciting!), or you're happily single (so what have you got to lose!), now is the moment to spend just a little bit of your hard earned wages telling the person you love exactly that... I love you!
And don't believe it when someone says Valentine's Day gift buying is such a difficult procedure, it's not - even if you've got just a lunchtime to get it done!
Just head off to The Brunel and start there with these 14 choices:
Some easy, a few a tenny little bit harder, and a couple a bit cheeky - but you know what they say about laughing & loving, don't you?.... just set the mood and who knows?!....

1. Have a soak, honey
Bathtime. And no, not both of you! Just her or him. A nice warm tub. A chilled glass of wine. A copy of something trashy to read. And a wonderfully fizzy bath bomb from Lush or the Something Different Gift Shop to fill the water with colour and the air with a beautifully relaxing aroma. They will love it if you can get this ready for them one evening.




2. More fizz!

And yes, the proper pink stuff! You can't beat a glass of shampoo to begin the night with. This Moet Rose is now only £34 at Sainsburys.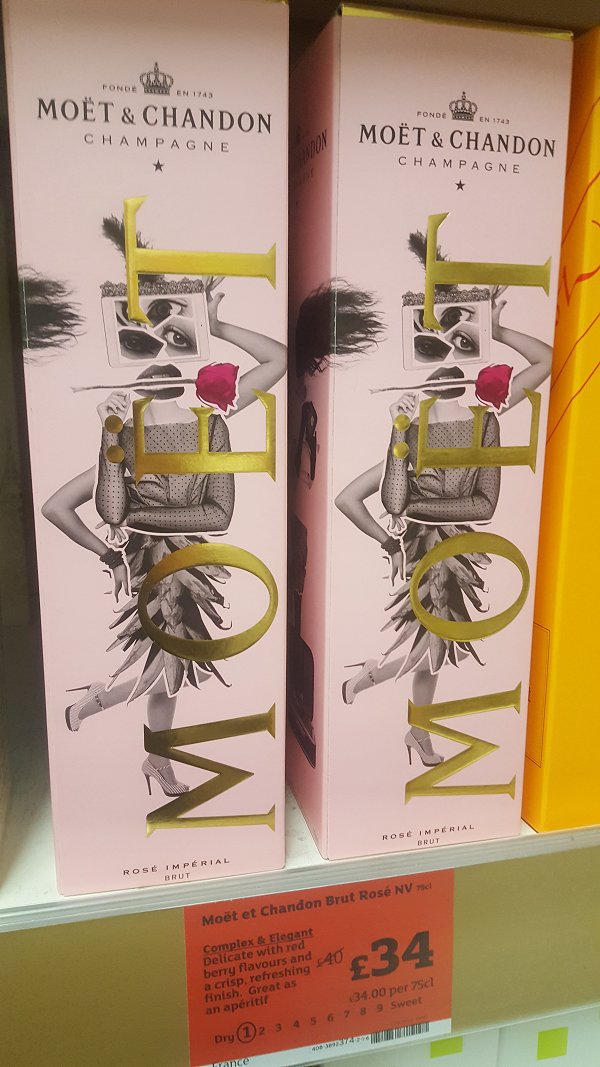 Essentially, it MUST be served chilled with a bit of bling thrown in. This ice bucket is in the sale at Kingsley Smythe is perfect!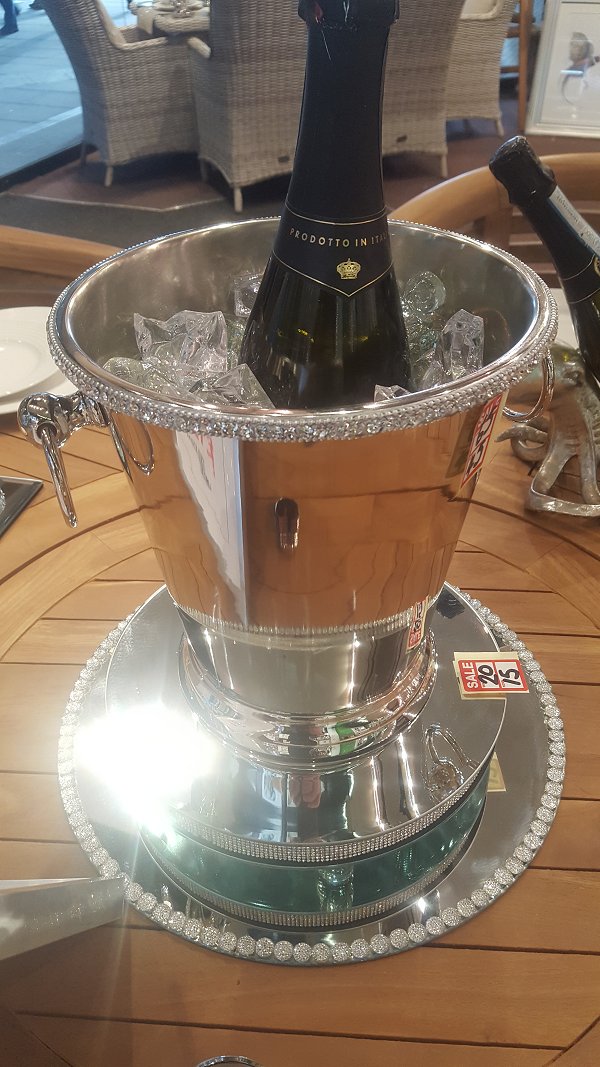 And you can add a little extra touch with some tea lights too!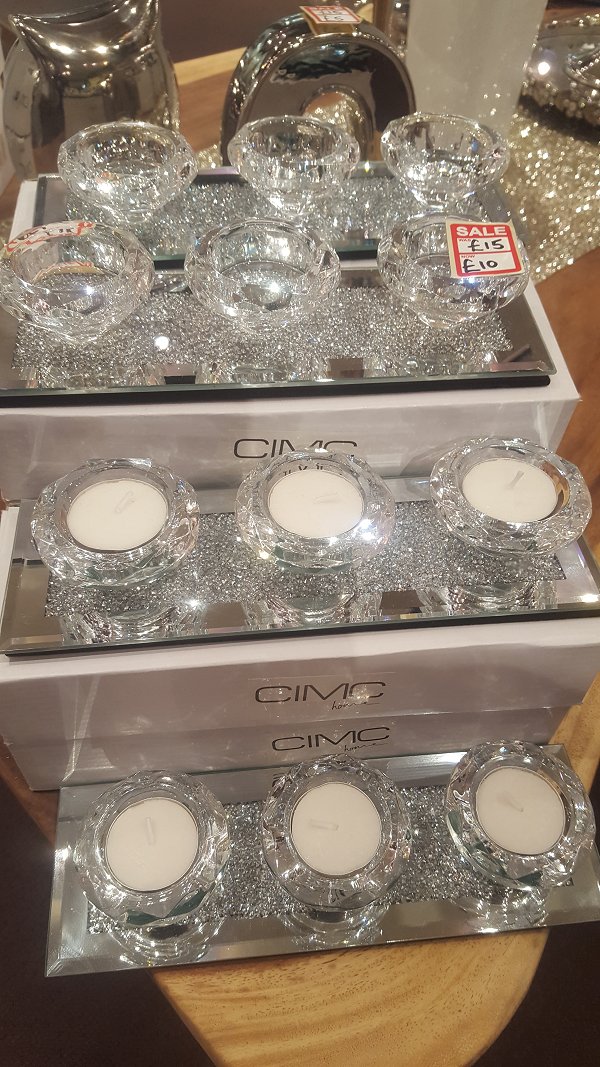 3. It Pays To Moisturise

Just out the bath... keep the man in your life nice and beautiful with this Clarins gift set from Boots. £30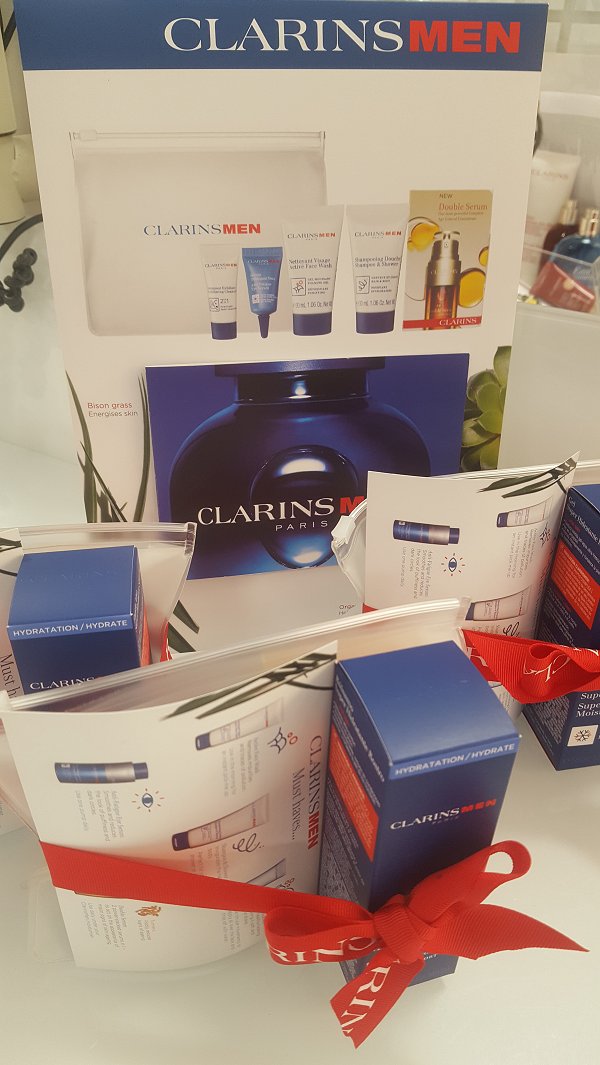 4. You smell wonderful, darling!

Obvious, yes, but it pays to keep it simple sometimes. Perfumes are always a great gift, and women love them. House of Fraser in the Brunel do perfect gift sets, for really good prices, so whatever your budget there will be something you can find here. If you're a genius buyer and you already know your love one's favourite scent then head to The Perfume Shop, The Fragrance Shop or Boots to find some delectable deals on individual bottles and gift sets. It's a great way to show that you know what they like, and that you have been paying attention all this time!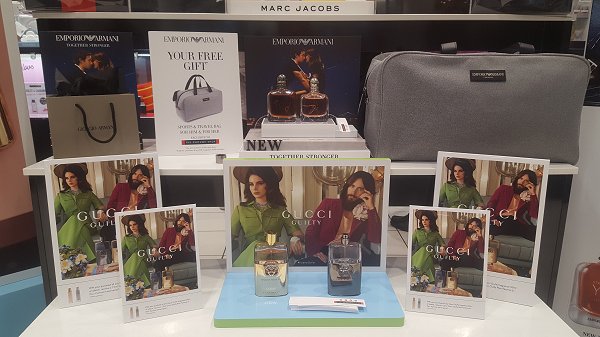 5. Jewellery

And we love the Shrieking Violet range at Something Different made from real flowers in sterling silver & gold. A forget-me-not that she'll really treasure.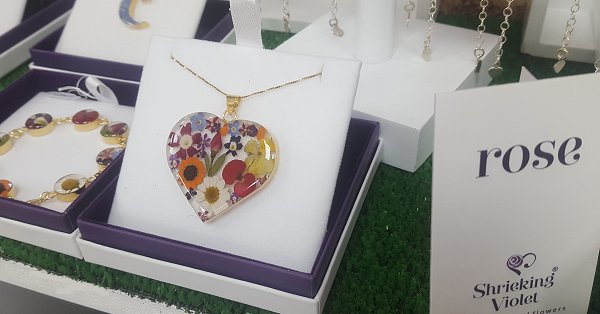 With five jewellers at The Brunel, you're also in the right place if it's a ring, bracelet, cufflinks or, dare we say, a diamond, they'd prefer, head to Pandora too or H Samuel, Beaverbrooks, Warren James & F Hinds for a great selection all under one roof.
,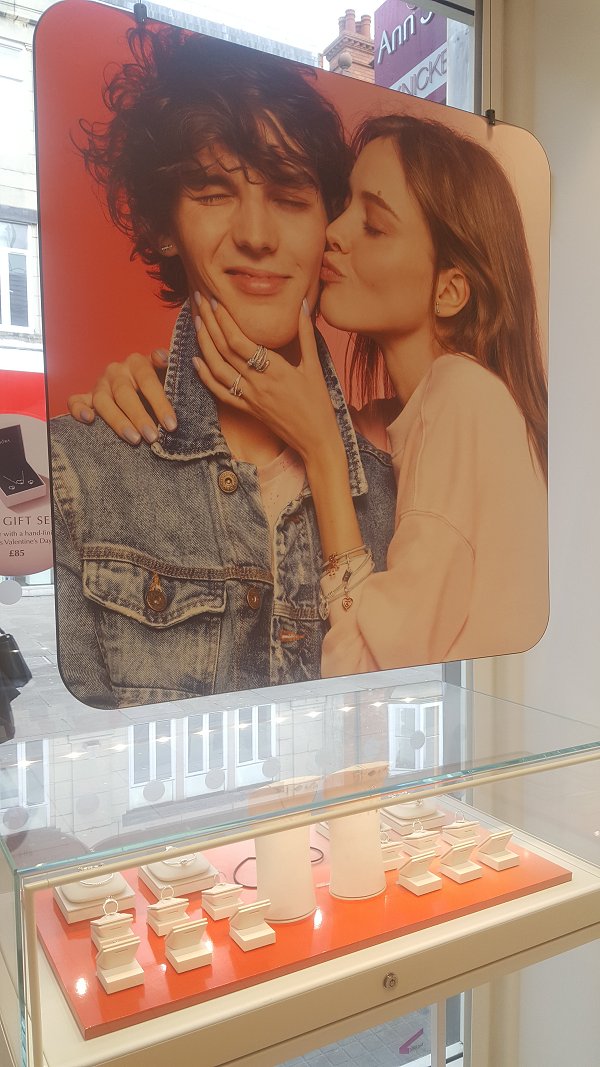 6. Really cute

Well, you know what bunny rabbits are well known for!...
Find these two his & her cuties at Collectors Corner.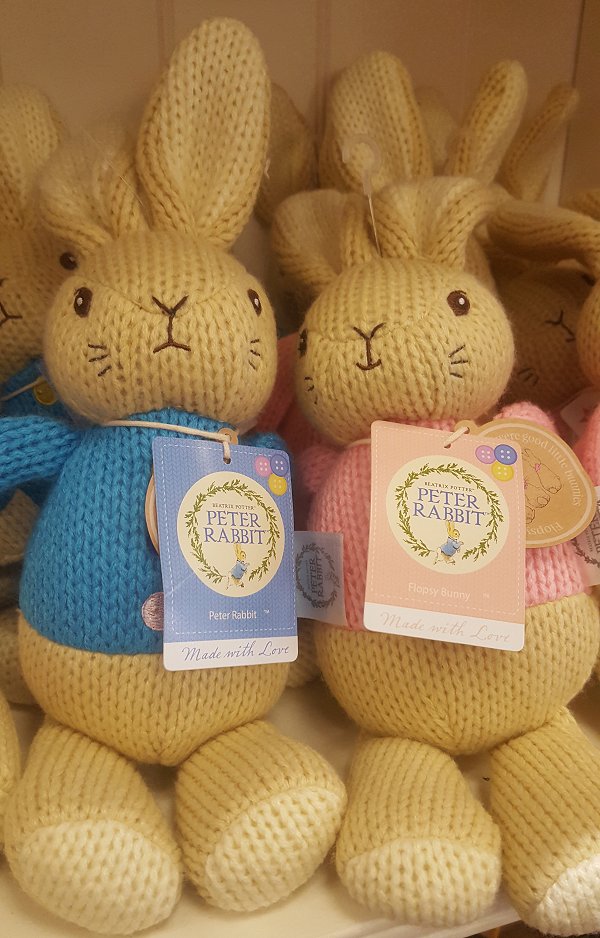 7. Lovely Lingerie?
One word, if you're a man - DON'T!! As the late great Lewis Collins once said at The Brunel - Who Dares Wins! But get this...... it doesn't work, chaps!
The sexy lady in your life is more than capable of buying her own underwear because it's such a personal thing we like to do. Better still, when a man buys us something we really love - some beautiful PJs we can lounge about in and enjoy for night time activities, for example! - we know he's really put some thought in to making Valentine's special. Take this gorgeous satin printed long dressing gown from Marks & Spencer in collaboration with supermodel Rosie Huntington-Whiteley. Cosy & sexy or what?!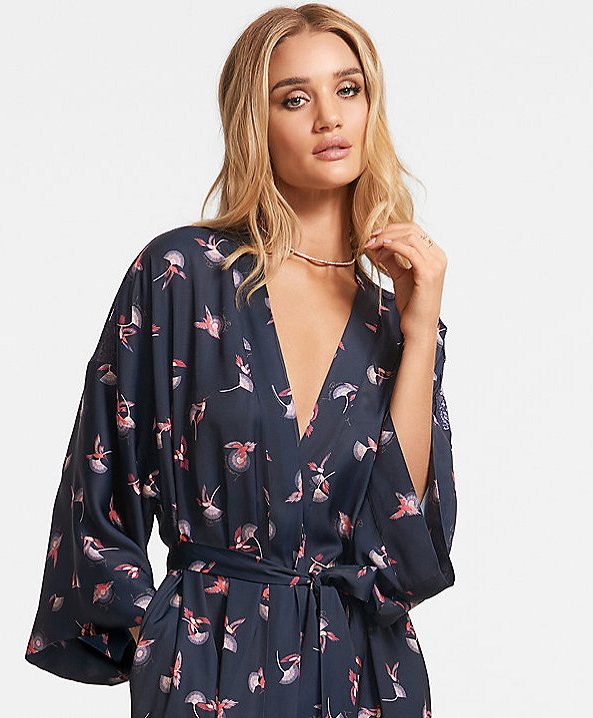 And while your there, checkout all their other Valentine's gift ideas to keep your love one chill-free + the other extra bits and bobs that can make Valentine's even more of a sweet treat!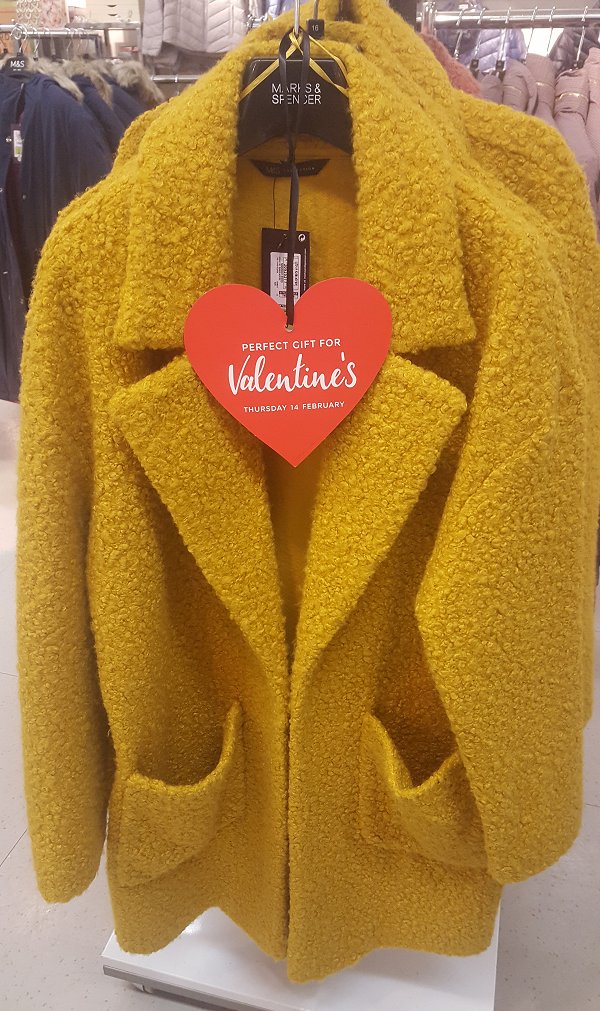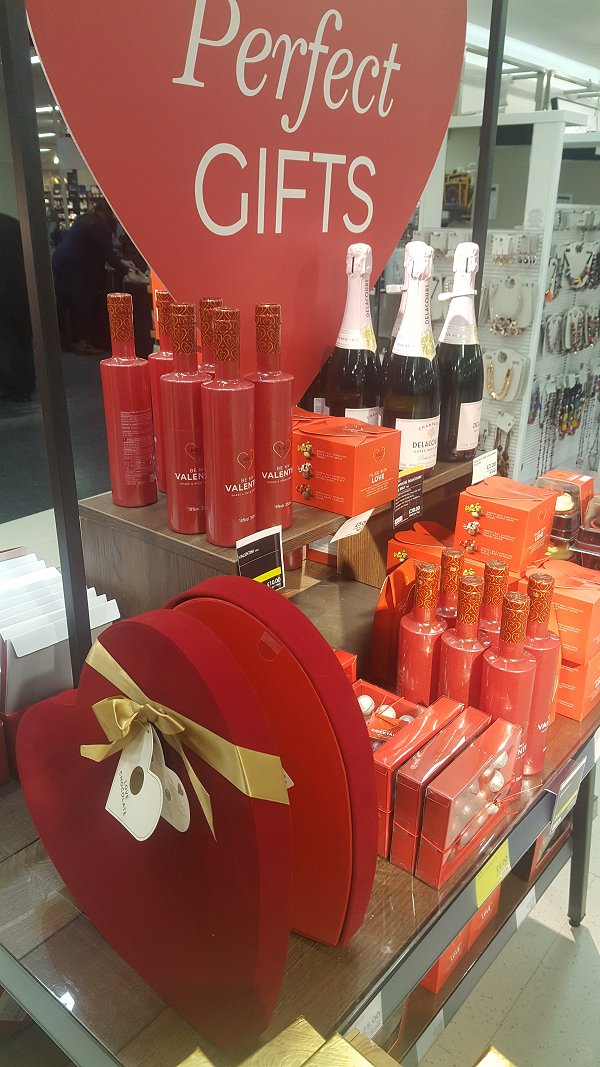 11.Head over heels

NEW IN and if he likes trainers, he'll LOVE these from The Forum right next door on the Upper Floor. Nike Zoom 2K. £80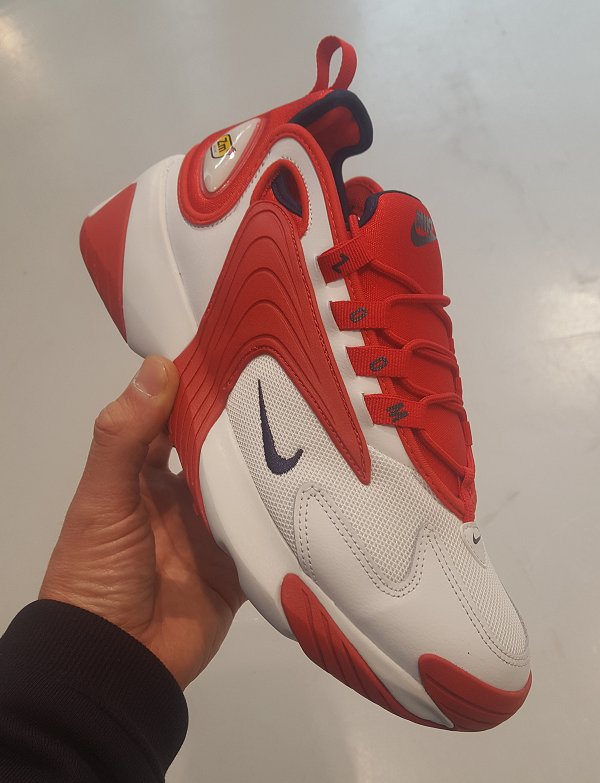 10. Huggable Hottie
The perfect name for a Valentine's gift, which we found at Waterstone's, who have a fantastic range of smaller pressies & things that'll make you smile. This essential item is a hand warmer - very important!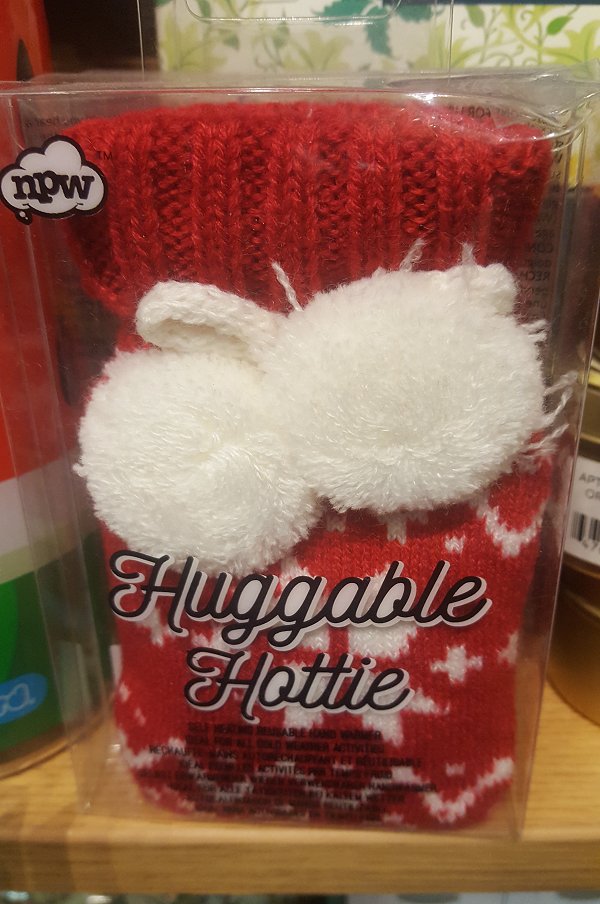 11. Naughty... but nice!

That Ann Summers shop can definitely draw you in!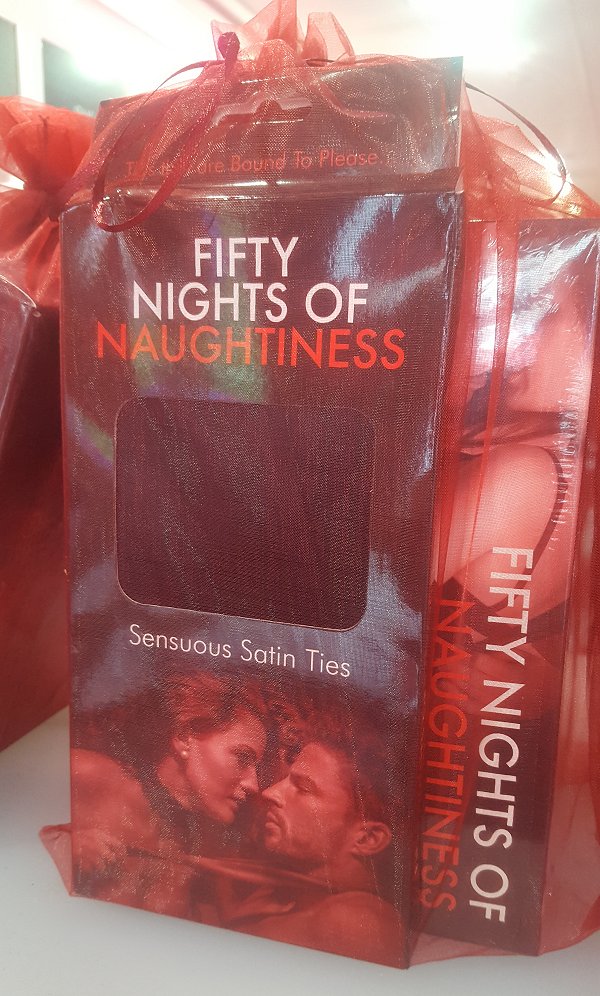 12. While you're calming down

May we recommend a stop-off at our favourite coffee shop - 222 at The Crossing - for a taste of things to come! Absolutely heavenly.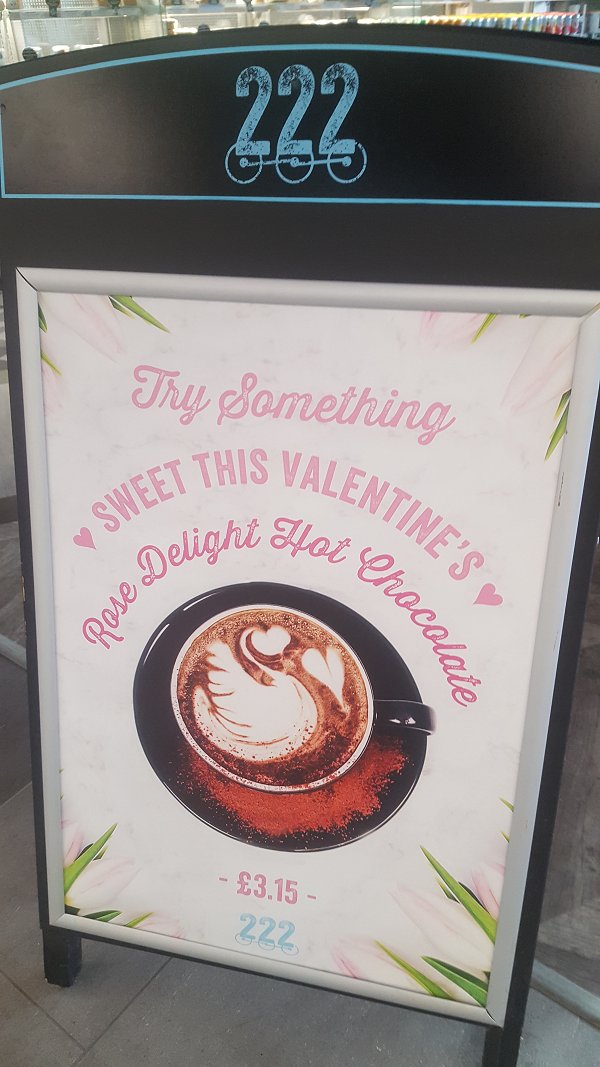 Or grab a bite at Muffin Break? and have a chance of winning this!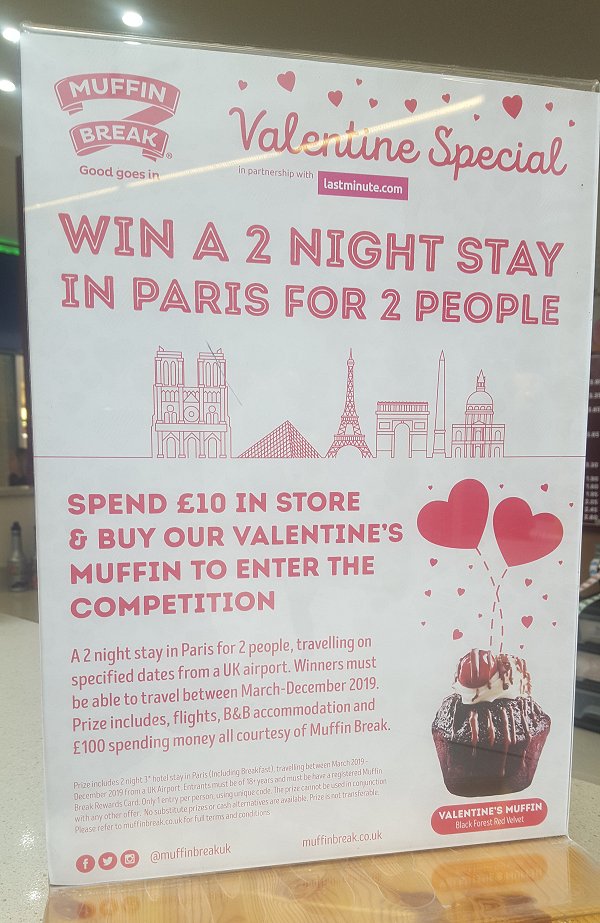 13. Her first love

Let's face it, if it was a choice of her phone or you?..... Ok, let's not go there! And if the romantic trip to Paris has given you ideas then here's the next best thing to protect her most prized possession. Available from the mobile phone accessories stall in the Lower Plaza.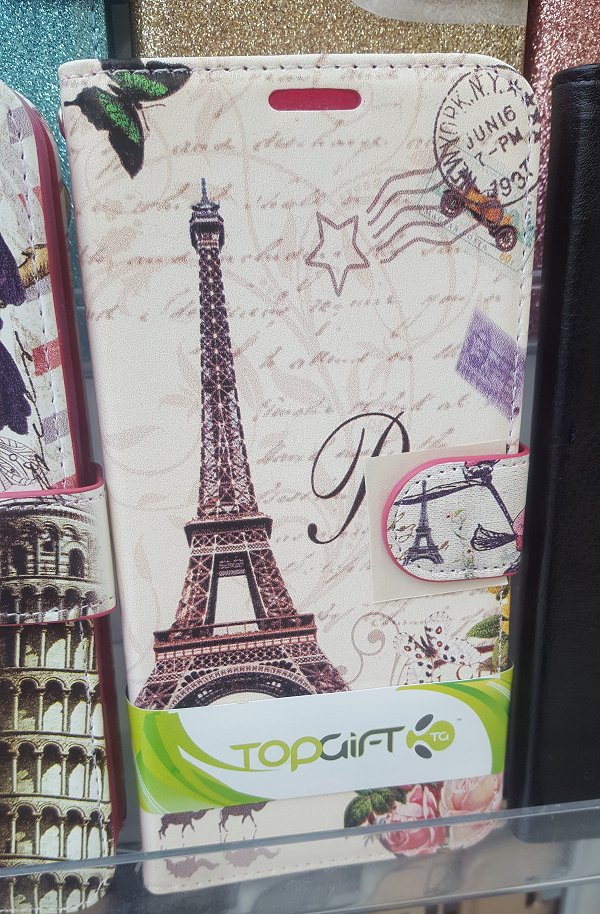 14. ..... and as an absolute minimum, gents.

And finally.... a beautiful card is a must! So try not to be too cheeky!

Expect to find a super selection downstairs near the takeaway food at M&S while you grab lunch or at Card Market & Card Factory.

Happy Valentines Day!