Valentine's Gift Ideas For Her
Only got a lunchtime to find something she'll love? Help is at hand, as Lucy Gough takes a quick browse through The Brunel

OK chaps, Love is in the air... or so it should be according to the calendar!
With Valentine's Day fast approaching (Tuesday, Feb 14 for those still oblivious), it's that once a year time to get truly romantic.
That means whether you're with a long term partner (definitely make an effort), your relationship is brand new (exciting!), or you're happily single (so what have you got to lose!), now is the moment to spend just a little bit of your hard earned wages telling the woman you love exactly that... I love you!
And don't believe it when someone says Valentine's Day gift buying is such a difficult procedure, it's not - even if you've got just a lunchtime to get it done!
Just head off to The Brunel and start there with these 5 choices: two easy, one a tenny little bit harder, one that takes a bit of effort and one that every man will enjoy - and shows real thought (the sure way to any woman's heart!).
1. Have a soak, honey
Bathtime. And no, not both of you! Just her. A nice warm tub. A chilled glass of wine. A copy of something trashy to read. And a wonderfully fizzy bath bomb from Lush or the Something Different Gift Shop to fill the water with colour and the air with a beautifully relaxing aroma.
Your lady will love it if you can get this ready for her one evening. And perhaps even before a meal for two? M&S Food will have some Valentine's offers on plus Sainsbury's Prosecco always hits the spot!
2. You smell wonderful, darling!
Obvious, yes, but it pays to keep it simple sometimes.
Perfumes are always a great gift, and women love them.
House of Fraser in the Brunel do perfect gift sets, for really good prices, so whatever your budget there will be something you can find here.

For a new relationship, why not really impress and go for the Gucci Guilty, with its striking packaging is also perfect for Valentine's.
If you're a genius buyer and you already know your love one's favourite scent then head to The Perfume Shop, The Fragrance Shop or Boots to find some delectable deals on individual bottles and gift sets.
It's a great way to show that you know what they like, and that you have been paying attention all this time!!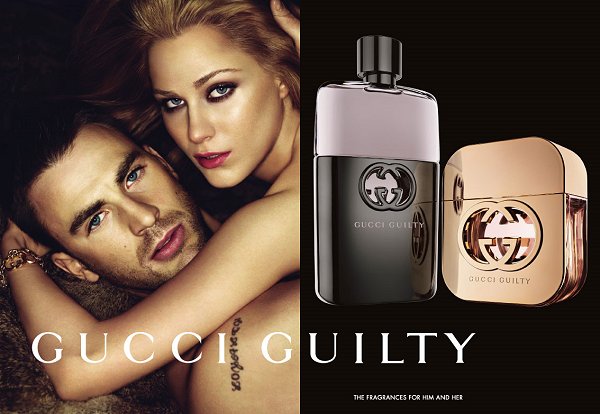 Not sure what she wears?
Don't dispair! Try a classic scent like Chanel No5 or Miss Dior Cherie; the bottles come beautifully packaged and it's a scent that will last all day. Odds on these will hit the spot.
All these stores also caters for the boys, so if you have the same problem, then may I recommend a quick spray of a Hugo Boss aftershave (a classic scent) or Paco Rabanne Million. One of these will be sure to suit.
And for the guys and girls that like to display their smells on make up tables or dressers, a Jean Paul Gaultier scent, like Le Male for the men and Classique for the ladies ooze elegance - and both in bottles and that are beautiful pieces to show off in the bedroom.
3. What are you doing in the kitchen?
Don't be scared on this one! It'll be worth the effort, I promise. All women now love a Bake-Off Man!

A gift that you have made yourself is a touching present indeed, and it means a lot with a small price tag, so....
Let's get baking, lads!
It's not half as difficult as you think. And even if you do cock it up, the romantic thought will have worked wonders.
The basement in House of Fraser offers lots of baking goods with great bargains on cake tins & dishes, so why not try any of the Valentine's recipes on the BBC Good Food site?
It's then a quick walk to Sainsbury's to pick up the ingredients. Job done and into the kitchen.
4. Lovely Lingerie? Please Don't!!
As the late great Lewis Collins once said at The Brunel - Who Dares Wins!
But get this...... it doesn't work, chaps, when it come to lingerie! The sexy lady in your life is more than capable of buying her own underwear (and we're talking bras & nicks here) because it's such a personal thing we like to do.
Better still, when a man buys us something we'll really love - some beautiful, soft PJs we can lounge about in all-day and enjoy for night time activities too, for example (pic below)! - we know he's really put some thought in to making Valentine's special.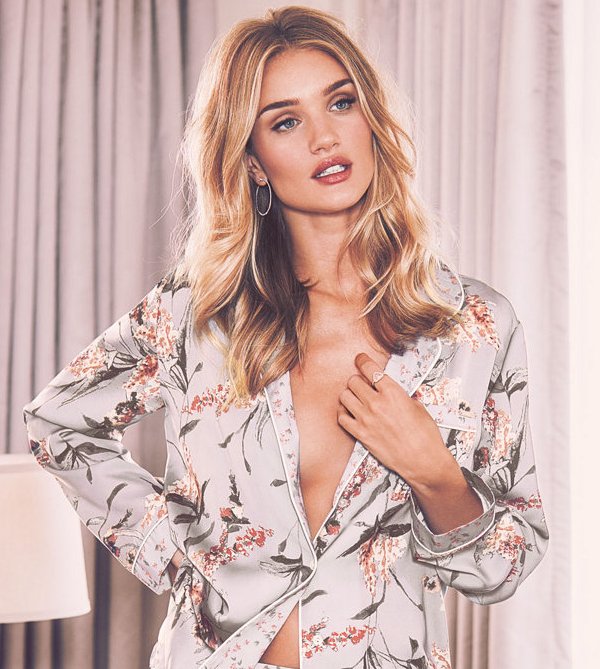 Take these gorgeous, floral, vintage-inspired pyjamas from Marks & Spencer (pic above) in collaboration with supermodel Rosie Huntington-Whiteley. A cosy come-on or what?!
And just £35 too!


5. Lockets of Love
Now this really is a gem of a present (see what I did there?). In fact anything from Pandora ticks my love box because I simply adore the simplicity of their jewellery.
So yes, guys, the queues are worth it!
If she already has a bracelet, get her a beautifully crafted pink heart charm..... or really bring your love to life with a locket necklace?
..... and as an absolute minimum, gents.
A beautiful card is a must!
It shows that you're thinking of them, and requires a personal touch to write something soppy inside!! That always goes down well with the girls.
Expect to find a super selection downstairs near the takeaway food at M&S while you grab lunch or at Paperchase at House of Fraser.
Happy Valentines Day!

The Brunel Shopping Centre
Located in the heart of Swindon town centre, The Brunel offers big brand retailers such as M&S, Boots, Pandora, Miss Selfridge and Sainsbury's plus a great selection of independent retailers.