What Wonderful Ladies!
01/02/2017
Christmas gift wrapping at The Brunel raises thousands for Prospect Hospice

A fantastic fundraising effort by volunteers & The Brunel Shopping centre has made a real difference to one of Swindon most-loved charities.
A cheque for £4,312 was the result of a christmas gift-wrapping stall that put the finishing touches to hundreds of gifts and presents bought in the centre over the festive period.

The service offered shoppers the opportunity to have their purchases wrapped for them by the ladies in the pictures below, in exchange for a donation.
The Brunel supplied the mountain of wrapping paper and ribbon and an army of volunteers operated the stall.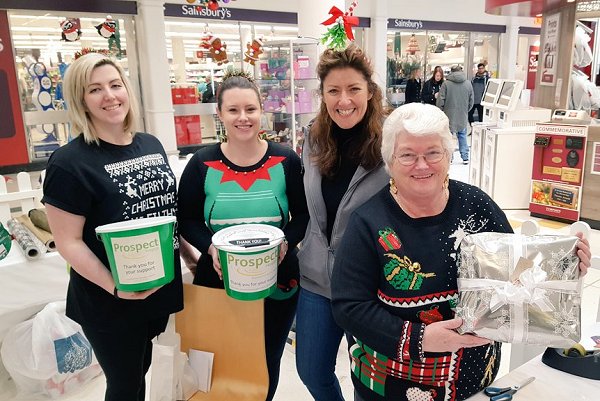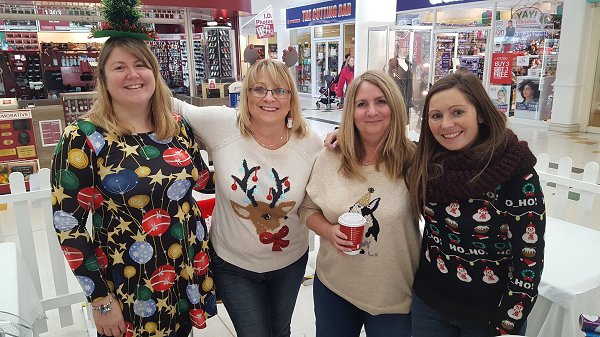 This is the third year that The Brunel and Prospect Hospice have worked together to provide the service which has now raised a total of £11,859 since it started.
Jane Stewart, Deputy Manager of The Brunel (pic. below right) said: "I'm really pleased that this simple initiative is raising money for a local charity that touches the lives of so many local people. We are delighted this continues to be popular and well supported. It helps shoppers at an often hectic time of year and at the same time gives them an opportunity to support the hospice. We very much look forward to running the gift-wrap again in Christmas 2017".


Amy Francombe, Prospect Hospice's Community Fundraiser (pic. above left), added: "We're really grateful to The Brunel for continuing to support the charity gift-wrap, which has raised an incredible amount of money. This really does make such a big difference to what we do. I would like to thank all those shoppers who used the stall and were generous with their donations and the volunteers who worked so hard to wrap all the presents. Without their efforts this just wouldn't be possible."

> The Brunel Centre - website

> The Prospect Hospice - website