It's a Wrap!
12/07/2017
More places to shop & eat? Yes, please! Eggelicious opens at The Brunel

And offering a really excellent range of vegan, gluten-free & vegetarian options available on the go or grab a pew.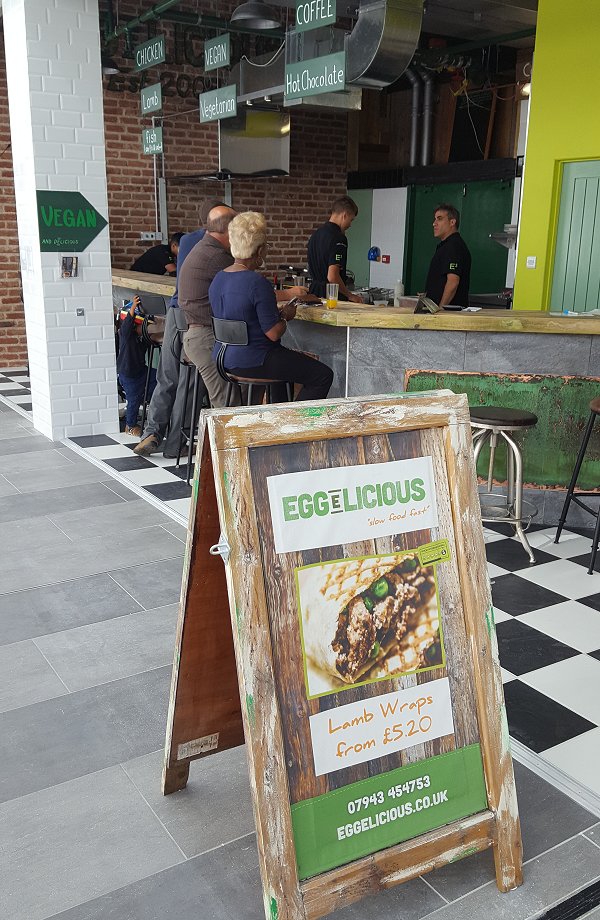 Number one ranked on TripAdvisor in Swindon and already in Old Town, the popular 'slow food fast' Eggelicious, previously in the tented market, is now serving on the upper floor of The Brunel.

Their creative menu of tapas, wraps, fish, plated specials and tandoori lamb (to die for!), desserts & drinks first hit Swindon in 2011 and has become a firm favourite based purely on good reviews & word of mouth.

Eggelicious's opening is also the latest stage in The Brunel Shopping Centre offering shoppers & visitors much more eating in & takeaway choice.