First Look At The New Brunel Food Hub
19/12/2016
It'll be the place to eat & meet in the town centre come next spring

El Taco Loco, Rooster's Southern Fried Chicken, Real Cafe and Burger King are just some of the names that will be featuring in The Crossing, The Brunel Shopping Centre new food hub that opens in the spring.
Situated on the first floor of the upper mall, The Street Food Kitchen will also feature, with regularly changing food vendors offering street food such as Thai, Belgian Waffles and Indian-inspired cuisine.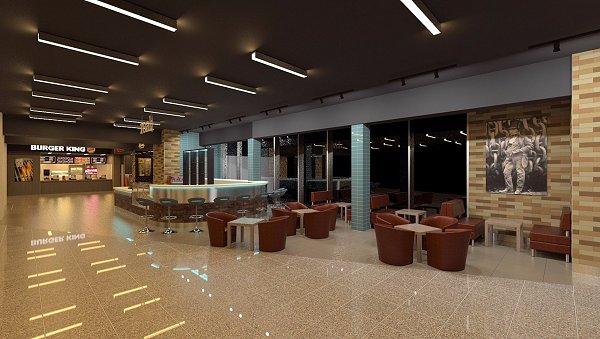 A further five restaurants are due to be announced soon.
The food kitchens will be surrounded by an 200+ seater dining area that will serve each of the new eateries.
Once completed The Crossing will also incorporate a new play zone, an event space, charge points for mobile devices, free super-fast Wi-Fi plus refurbished customer toilets. It is located in the area around the existing link bridge between Brunel Arcade and Brunel Plaza on the first floor of the shopping centre and will benefit from a direct link from Canal Walk via a new escalator entrance.

"The popularity of The Crossing is great news for The Brunel retailers and for the town centre in general. It is well-recognised that high streets are changing and that being able to spend time eating and relaxing whilst shopping is now an important part of our leisure time. The Crossing will make this possible in Swindon Town Centre and will encourage people to come into town, and to stay here for longer. We are certain that this increase in visitor numbers is exactly what is needed to encourage more retailers to come into town," commented Kevin Gwilliam, General Manager of The Brunel.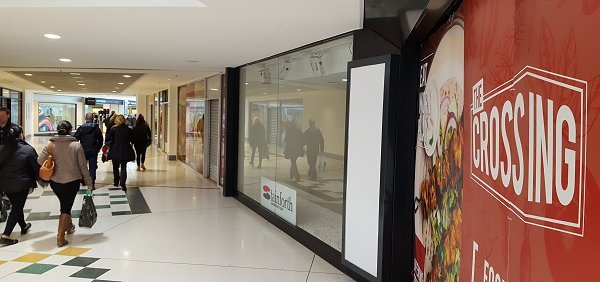 The new food hub is also expected to create 60+ new jobs for the town centre, some of which are now being advertised on The Brunel's website, see www.thebrunel.co.uk.
To find out more about job Vacancies for the new restaurants at the (local Job Centre and CV Library, you can also send your CV to recruitment@cplfoodgroup.com)
New gym too
The news comes on the day a £1m gym also opened at The Brunel, near to House of Fraser. Buzz Gym operates 24 hours and offers no-contract membership.
It joins Bonkers Play Area next door, who recently relocated from Studley Grange to The Brunel Shopping Centre. The in-door play specialists have recently opened a crèche facility, the first in Swindon Town Centre.