Love Fashion LIVE!
28/04/2019
GET READY for a month packed with fashion, beauty and wellbeing brought to you in partnership by inSwindon BID, The Brunel Shopping Centre and The Parade

01-31 MAY 2019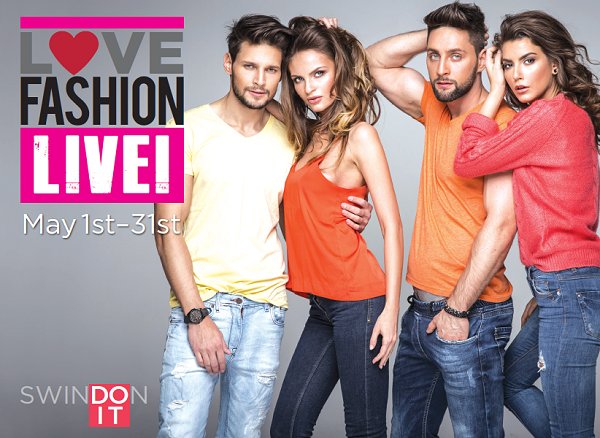 Love Fashion Live will feature lots of free activities along with fashion and beauty must-haves, fitness experiences, competitions and giveaways all available from national and independent stores across the town centre.

The event first took place at The Brunel Shopping Centre in 2018 and featured retailers including Boots, LUSH, M&S and House of Fraser as well as local independents.

For 2019, town centre partners are working in collaboration to showcase the amazing fashion and beauty offering across the town centre.

Coming up!...

Free Fashion and Beauty Pop-Up
The Parade
Saturday 4th May, 11-4:30pm

Featuring beauty stations and a personal stylist on site to give advice on the latest fashions available in the town centre, there will also be an online competition to win a personal shopper experience.

Love Fashion Live! Show
Citifaith on Regent Street
Friday 10th May, 6:30-9:30pm




Hosted by The Secret Stylist, Natasha Musson, guests will be treated to live fashion shows with the aim of inspiring you to try something new and introduce some of the new season trends available from retailers across the town centre plus a few surprises along the way. Beauty and fashion advisors will also be on hand offering free demos and products to try and buy, all under one roof.

Guests will receive exclusive offers to use across the town centre on Saturday 11th and Sunday 12th May.

General tickets are priced at £6 and include the chance to WIN a Beauty Hamper worth £100. VIP tables can also be purchased and all tickets are available at:

> TICKETS

The Brunel's Personalisation Station
Upper Plaza
Saturday 18th and Sunday 19th May from 11-3pm daily

Here you'll find free make-up, fragrance and skin demos to take your look from day-to-night or prepare for that special occasion - your next selfie is just waiting to happen!




Secret Style Night with The Brunel
The Crossing
Monday 20th May from 7pm

Key trends, tips and goody bags, as well as some real-life transformations!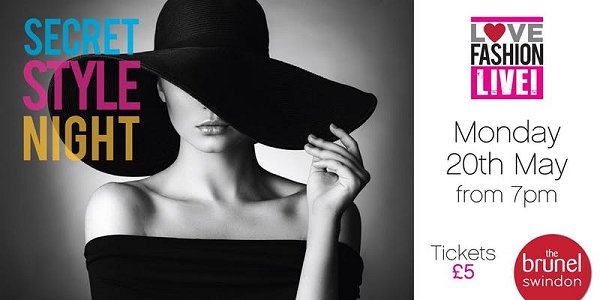 WIN A MAKEOVER!

The Brunel is also looking for nominations from across the town - someone who deserve a hair, beauty and style makeover as part of the Secret Style event.

Nominations can be made by emailing info@thebrunel.co.uk with 'Love Fashion Live Make-over' in the subject line, explaining why they are deserving in no more than 250 words. Nominations close on Wednesday 8th May and nominees must be available for the full makeover from 3pm on Monday 20th May and able to attend the event.

Tickets are £5 and available via:

> TICKETS

Join the conversation!

From relaxed family friendly zones, fashion flash mobs and live mannequins through to high fashion, beauty and wellbeing experiences, you can also join in the conversation on Instagram and Twitter with #ShopLocalSwindon and #LoveFashionLive in your videos and photos this May.