New Artisan Market Launches This Saturday
06/09/2017
The 'Feast Street' section will get your taste buds tingling with a mouth-watering selection of locally produced dishes. Visitors can look forward to Greek Souvlaki, sizzling sausages, freshly made vegan burgers, pulled pork, delicious waffles and more…
The Designer-Makers area promise to fill your bags and homes with gifts and all manner of unique designs and vintage treasures. Treat yourself to botanical candles or lavender beauty products, Indian inspired clothes, artisan jewellery or find the perfect gift for any occasion.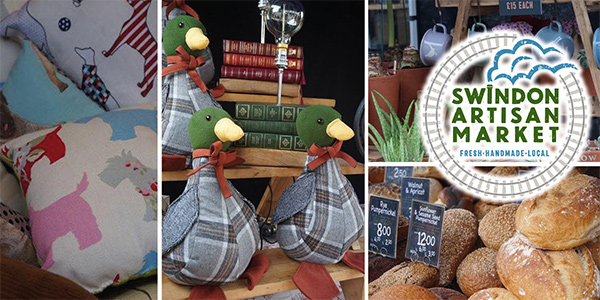 You can fill your cupboards with ciders and sauces, breads and pastries, meats and sweet treats. From jams to cider, pies to brownies and sauces to sweets - you'll be sure to find something delicious to take home.
Kids' corner will provide activities and entertainment for the little ones while you have a well-deserved break and a coffee. The autumn crafts and activities will be sure to put a smile on the kids' faces.
You will find Swindon's Artisan Market in Wharf Green This Saturday 9th September, 10.00am – 5.00pm.