Fresh Offering at The Brunel Proves Fruitful!
21/02/2019
A new fruit and vegetable stall in Swindon town centre has received an exceptionally warm welcome from shoppers

Sam's Fruiter, which is run by Maged Shams, opened in The Plaza on the ground floor of The Brunel Shopping centre on 19 February, and has immediately proved a bit hit.

The stall sells all the usual fruit and vegetables you would expect of a greengrocer, such as UK-sourced carrots, cauliflower, broccoli, potatoes and kale, but also offers fresh herbs and a wide range of African, Asian and Caribbean foods, such as Pamelo, a type of grapefruit, nacorcott which are clementine like and the very unusual looking Karela from the gourd family.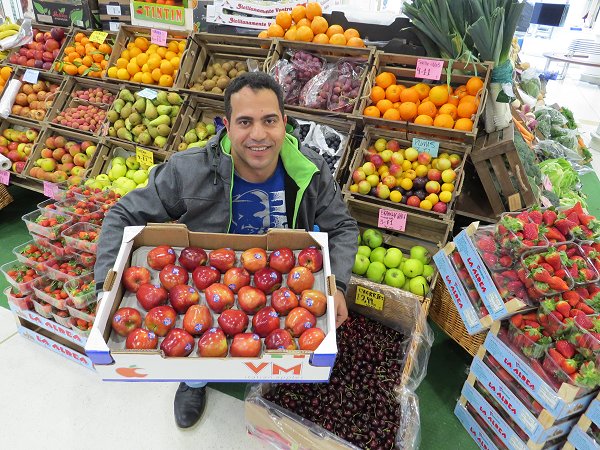 Maged Shams (pic. above), who is known as Mahmood, decided to open in Swindon Town Centre after encouragement from his friends.

Maged said: "My friends have been telling me that they needed somewhere in the town centre to buy produce so I decided to take the plunge and open in The Brunel Shopping Centre. We've only been open for a couple of days but I am absolutely delighted at how busy we've been. There certainly seems to be an appetite for the produce that I'm selling. I've tried to offer a variety of fresh produce to appeal to as wide a range of people as possible. I'm delighted to say that not only has trade been really brisk, but I've already received orders from some traders in the food hub upstairs; The Crossing, too. I'm very optimistic about the future. Eat healthily – that's my advice to everyone!"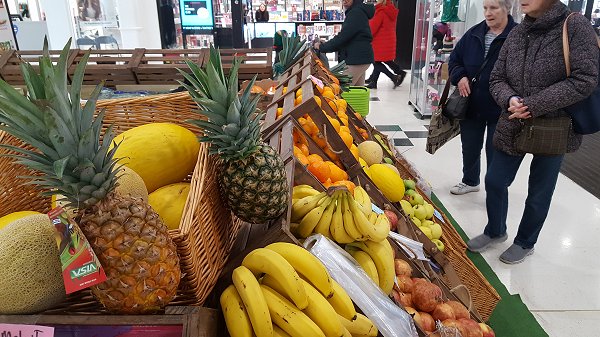 Jane Stewart, Manager of The Brunel Shopping Centre said: "We are delighted to welcome Sam's Fruiters to the shopping centre and are really pleased that trade has got off to a roaring start for Mahmood.

"We've listened to feedback from our customers who told us they want to see independent traders and fresh produce stalls and judging from the feedback we've had so far, both in the centre and on social media, Sam's Fruiters should be well supported. Our social media post about the stall was shared around 500 times in the first two days alone."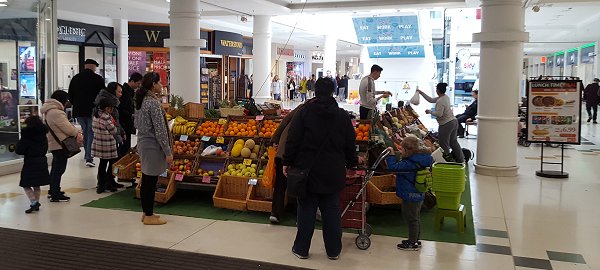 Mahmood understands the importance of listening and responding to customer feedback. Already he's decided to switch to paper bags in place of plastic as customers have told him that's what they would like to see and he's hoping shoppers will tell him if there's other fruit, vegetables and herbs that they would also like him to stock. He is also looking to try and source locally where it's feasible. "I'm on the lookout for local suppliers of fresh produce and am hoping to find local farms that might be able to supply me. That's going to be my next focus once I've got the stall running as I'd like."

Sam's Fruiters, which is named after Mahmood's son, is open seven days a week and is next to the Canal Walk entrance (near to Starbucks) in The Brunel Shopping Centre, Swindon Town Centre.